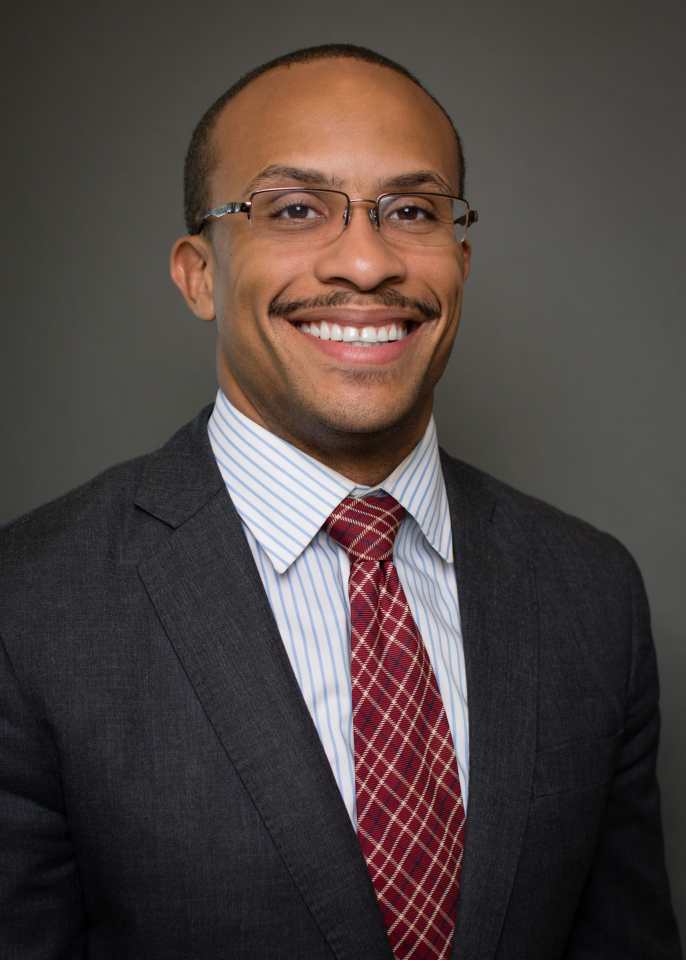 Harold L. Martin Jr. will assume the role as Interim President of Morehouse College. The Morehouse College Board of Trustees unanimously voted today, Monday, June 26, to appoint Martin to the role following the recent passing of Interim President William J. "Bill" Taggart, who passed away unexpectedly earlier this month.
Martin Jr. will take on the day-to-day leadership responsibilities for the College until a new President is identified and hired.
Dale Jones, Chairman of the Search Committee, says in a statement to press, "The Morehouse College Search Committee has received many inquiries regarding the permanent President's position and is working diligently to identify a candidate as the process moves forward."
Martin holds an M.B.A from Harvard Business School and a J.D. from Yale Law School, is an alumnus of Morehouse College. He graduated Summa Cum Laude in 2002 as the class valedictorian, earning a B.A. in Business Administration and membership into the prestigious Phi Beta Kappa honor society.
Martin offers, "While these circumstances are certainly unprecedented, I am honored to step into the role of Interim President of Morehouse College. Over the past few months, the College has made great strides under the leadership of Bill Taggart; it's amazing how much he was able to accomplish in such a short amount of time.
"During this time, I worked closely with Bill to support his vision and his primary goals and objectives. I will continue to execute on this plan in the days and weeks ahead and look forward to working with Morehouse's Board, students, parents, faculty, staff, alumni and donors to solidify Morehouse's position as an academic leader during this pivotal time in our College's history."
Willie Woods, Chairman of the Morehouse College Board of Trustees adds, "In selecting a new Interim President, the Board's primary objective was to maintain the strong momentum achieved under Bill Taggart. We selected a leader familiar with his work who would offer very little disruption to the staff. Today, the Board could not have made a better selection. Harold will be a stabilizing force and will continue to move Morehouse forward as we finalize our search for a permanent President. We look forward to working with Harold to deliver on our promise of putting the College and its students first, and working toward delivering the highest levels of academic excellence."
Dr. Dorothy Cowser Yancy, a long-time Board member and former President of Shaw College and Johnson C. Smith University says, "Harold has been a tremendous asset to the Board, and he has a strong fundamental understanding of higher education governance and operations, as well as the necessary leadership skills to chart a successful path forward.:
Additionally, Dr. Yancy was appointed by the Board as a Senior Advisor to Martin. She will focus on supporting the College's preparation for the upcoming SACSCOC accreditation process.
Dr. Robert Franklin, President Emeritus of Morehouse College says, "Harold Martin Jr. brings experience, character and leadership to the role as Interim President. Harold and I worked closely during my tenure as President, and I have the utmost confidence in his ability to guide the future direction of Morehouse College. I look forward to watching him follow in my footsteps, along with others who have stood before him, to continue building a strong academic institution."
In his post-collegiate years, Martin has been an active member of the Morehouse community through his involvement on the Board of Trustees. After leading a pro bono consulting project to develop the College's strategic plan in 2011, he was invited to join the Board in 2014. Since then, he has served as a member of the Finance and the Trusteeship and Governance Committees, as well as multiple ad hoc committees. Most recently, in April 2017, Martin was elected Secretary of the Morehouse College Board of Trustees. As a result of his appointment today, Martin resigned from the Board. Provost Michael Hodge will step down as Acting President, a role he assumed following Taggart's passing.
Outside of Morehouse College, Martin is a business leader with extensive experience advising senior executives at institutions of higher education and at Fortune 500 companies. As an associate partner at McKinsey & Company, one of the world's leading management consulting firm, Martin helped academic institutions solve complex strategic, financial and organizational challenges. He was also a leader in the firm's Higher Education Practice, which studied trends transforming higher education and best practices exemplified by leading colleges and universities. Martin has worked with numerous institutions, including large research universities, online colleges and academic health centers.
Since leaving McKinsey & Company, Martin has built a successful independent consulting practice and private investment firm in Atlanta, where he currently lives with his wife and children.