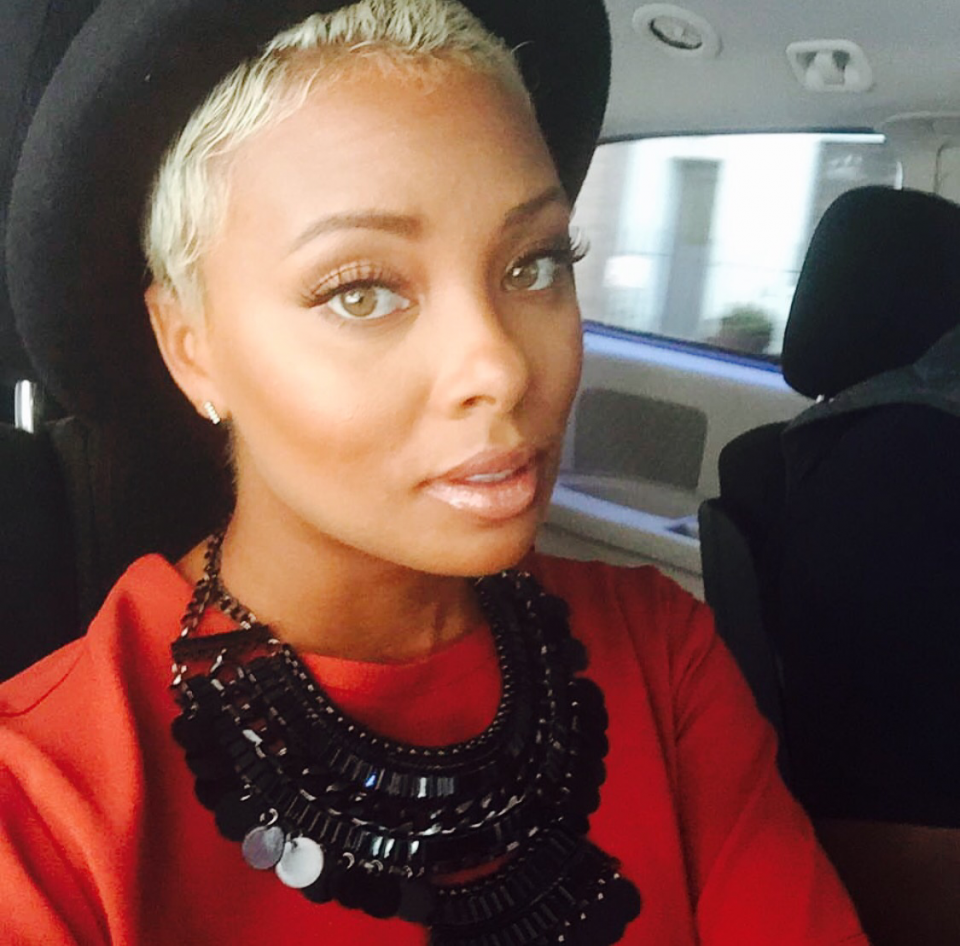 Season nine was arguably the most intense and drama-filled year in "Real Housewives of Atlanta" history.
Bravo producers who put on the ultra-popular "Real Housewives of Atlanta" reality show are looking to sustain that momentum, if not amplify it, for Season 10. And they are trying to recruit a famous female beauty to join the cast to accomplish that objective.
It appears the RHOA brass is craving the services of the model, actress and socialite Eva Marcille to become the newest cast member on season 10 of the long-running reality series, according to TMZ.
Some of the RHOA cast members' storylines have become as stale and unappetizing as two-day-old oatmeal and producers are looking to inject some new blood into the mix.
One thing that makes Marcille a prime candidate is her youth. She is a ripe 32 years of age, which is significantly younger than the rest of the ladies.
Despite that quality, Marcille has to demonstrate that she can bring the noise and hold her own as she did several years ago when she won on "America's Next Top Model."
Marcille, who used to go by the name Eva Pigford, has already shot a few scenes with returning diva Nene Leakes at her home in suburban Atlanta. Producers are checking to see if she has chemistry with the rest of the cast.
Also noteworthy is that if Marcille does work out, she could possibly be in line to replace either Porsha Williams or Cynthia Bailey next season after their story lines begin to dry up.
The best thing is that Marcille comes with her own interesting storyline — and doesn't have to make up boyfriends or wanna-be husbands in order to attract fans and viewers.
Marcille, who was born in Los Angeles and attended Clark Atlanta University before entering the world of reality TV, had won cycle three of "America's Next Top Model." She was engaged briefly with actor Lance Gross (of "Meet the Browns" fame), but they broke up in 2010. She had a daughter with Kevin McCall in 2014. However, the pair split in 2015, and some media outlets report that McCall really wants to rekindle their romance.
The model made the seamless transition to the big screen, playing the role of Tyra Hamilton on the soap opera "The Young and the Restless." She was also on the sitcom "Tyler Perry's  House of Payne," and appeared in an episode of "The Game" alongside Brittany Daniel.
Stay tuned  …