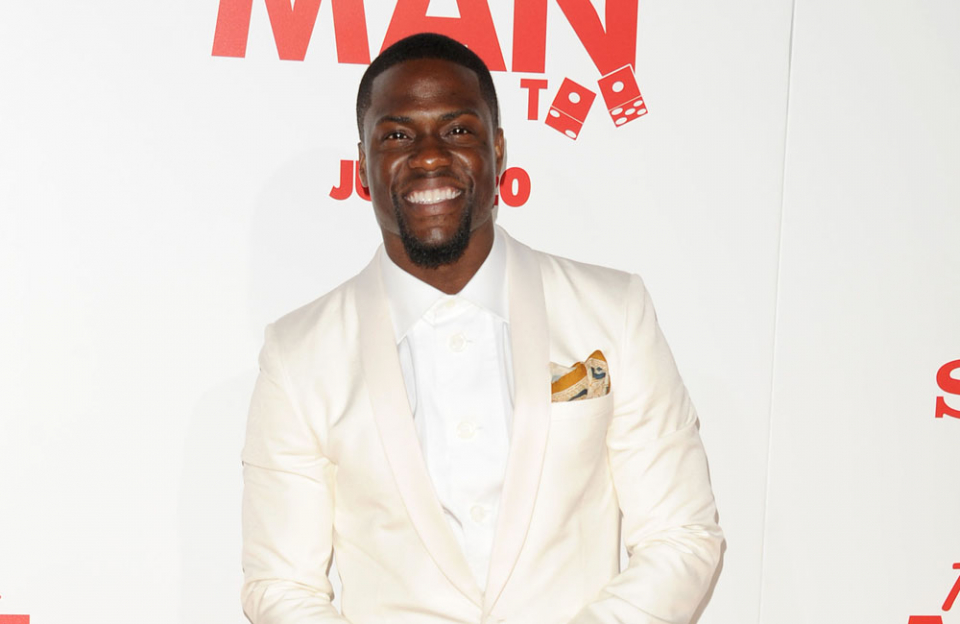 Kevin Hart celebrated his 38th birthday at DJ Irie's annual IRIE weekend in Miami.
The comedian attended the 13th annual bash held at the River Yacht Club with 12 of his friends as well as Victoria's Secret model Chanel Iman and her NFL beau Sterling Shepard and the group enjoyed music and a lavish dinner together.
Later, the Get Hard star headed to Miami club LIV and partied with rappers T.I., Nelly and Jermaine Dupri, as well as Scott Disick, according to Miami.com.
His wife, Eniko Parrish Hart, was unable to attend as she's expecting the couple's first child. But Hart will no doubt celebrate with his family, including 12-year-old daughter Heaven and 9-year-old son Hendrix, his children with ex-wife Torrei Hart, when he turns 38 on July 6.
Meanwhile, the family man recently posted a sweet message to celebrate his daughter's graduation
He wrote on Instagram: "Where do I start … Sheeesh time is flying.
My little girl is growing up so fast. I am so proud of you Heaven….You blow my mind on a daily basis. You have a heart of gold and I love it. "Continue to strive for greatness sweetie … This chapter of your life was definitely a special one. Let's make the next chapter even better. Congrats on kicking schools [sic] butt & getting grades that I could of [sic] only dreamed of getting when I was your age. The world is yours … I looooovvveeeee you so much!!!!! Happy Graduation
#DaddysLittleGirlForever"