Moments before sunset, west of downtown Atlanta on July 6, the Pink Trap House was being painted white. The white paint represented the impending end of 2 Chainz's brainchild that existed for several weeks as a companion piece to his latest album, Pretty Girls Like Trap Music.
2 Chainz leased the house on Howell Mill Road and painted it bright pink with the word "Trap" painted in black on the tympanum of the house. A pink stove with pots sat in the front yard next to an old pink car. The pink car was eventually towed away after visitors damaged it days after the Pink Trap House opened. Inside, the house featured artwork and offered painting classes, free HIV testing, and church services on certain dates. Overall, it proved to be a good marketing idea by 2 Chainz, who was able to bring the concept of his album to life.
The house eventually became a landmark mostly due to its presence on social media. People of all ages, racial and socioeconomic backgrounds took photos and captured video in front of the house and posted on their Instagram, Snapchat, Facebook, and Twitter accounts. People drove hours from other cities to see the house. And I encountered two women from Amsterdam who decided to visit the Pink Trap House because of their love for trap music. Because trap music is rarely played on the radio in Amsterdam, the women follow the music of 2 Chainz, Gucci Mane, and Migos by listening to YouTube and Soundcloud. The Pink Trap House added to their love of the music.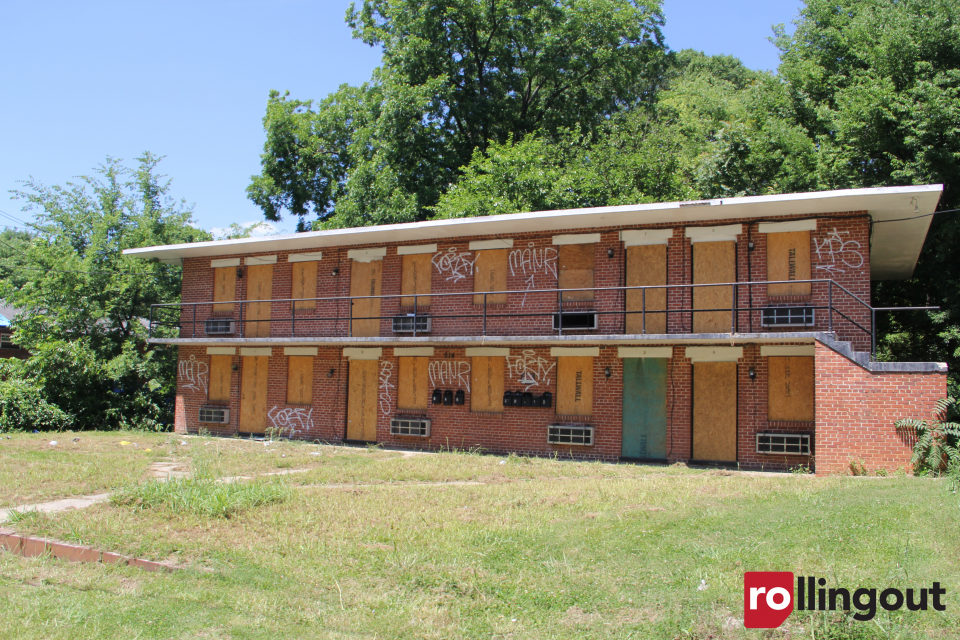 However, the Pink Trap House also received some backlash from those who viewed it as exploitation. While hundreds of people smiled and rejoiced while taking pictures in front of the Pink Trap House, it's not a true representation of what occurs in a real trap house. If those same attendees had traveled five miles east of the neighborhood known as the Bluff, most of those smiles would've been replaced with looks of shock, fear and awe. The Bluff is one of the most infamous locations for the drug trade in Atlanta. It's a place where poverty is persistent, drug users and dealers walk aimlessly on the corners of James P. Brawley and English Avenue looking to cop or sell the next high. A multitude of abandoned homes in the Bluff serves as the true definition of a trap house. The stench of smoked crack cocaine can be smelled from the street as emptied vials and used syringes lay in grassless yards where there is no safe place for kids to play. For the people who buy, sell, and live in the Bluff, they are mostly trapped by their circumstances in life and praying to find a way out. There's nothing fun, funny, or Instagram-worthy about the trap houses that serve as reminders of the captivity produced by drug addiction and poverty.
But the same pain that was produced by drugs and poverty also inspired a subgenre of rap known as trap music. Trap music has become the de facto music of the millennial generation. Mostly started by Atlanta artists T.I., Jeezy, and Gucci Mane in the early 2000s, trap music continues to have a large impact due to artists such as Future, 2 Chainz, and Migos. The sounds from producers such as Mike Will Made-It, Zeytovan, Metro Boomin, and Southside have influenced artists from around the globe and even helped to spawn another genre of music known as EDM trap. White pop artists such Miley Cyrus, Katy Perry, and Taylor Swift have all tried, at times not successfully, to venture into trap music. It's the latest music movement from Atlanta that has allowed the city to remain prominent in rap music for over 20 years.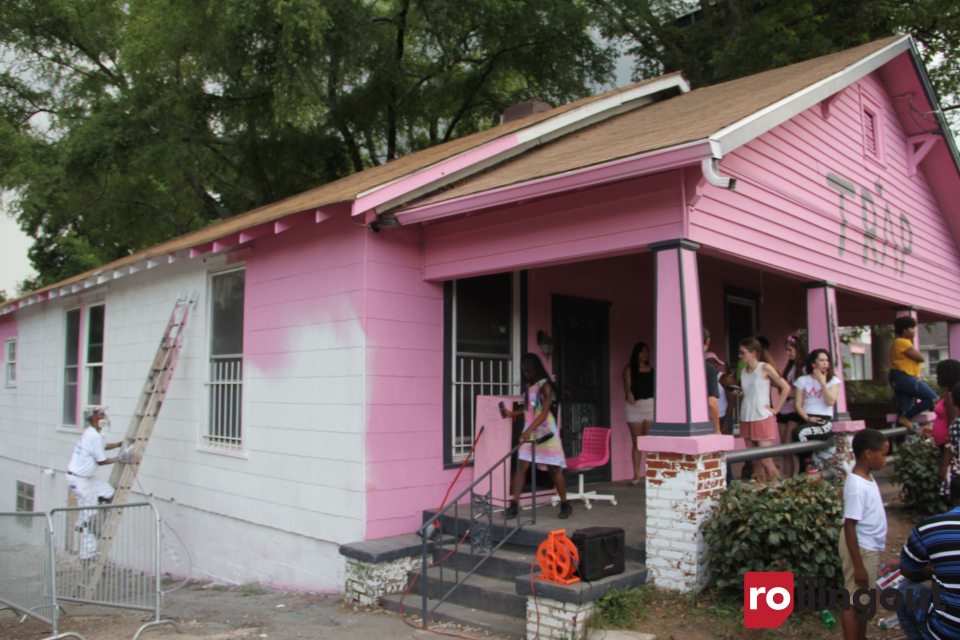 However, the city of Atlanta does not always embrace its greatest musical asset. There aren't any rap landmarks, rap-related bars, or museums that highlight Atlanta's importance to music culture. Atlanta doesn't feel like a town that is home to some of the greatest rappers and producers in the world. In contrast, when you visit Nashville, you know immediately that you are in a town that embraces country music. Nashville has the Country Music Hall of Fame & Museum, Grand Ole Opry, Johnny Cash Museum, and Historic Printers Alley. Atlanta doesn't even have a museum or art gallery dedicated to OutKast and Dungeon Family, one of the greatest music collectives when it comes to any genre of music.
So while the Pink Trap House can be viewed as a form of exploitation, the trap is a part of Atlanta life, culture, and music. The pink trap house also proved that people from different races, regions, and countries would be willing to travel for miles and spend money in the city just to be a part of Atlanta's rap culture. 2 Chainz had the wherewithal to see it, but it's now time for city officials to plan and allocate funding so that Atlanta's rap scene has a true presence in the city.