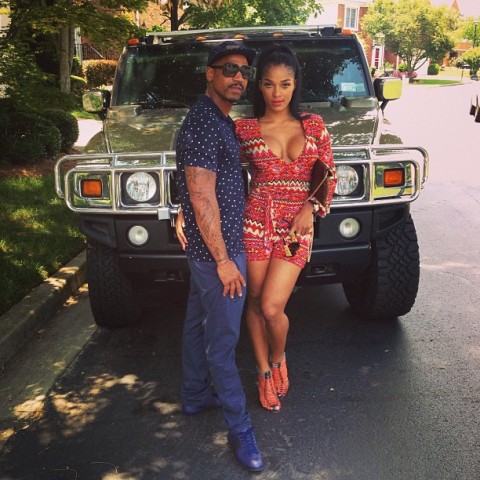 Joseline Hernandez went volcanic about "Love & Hip Hop Atlanta" and she's speaking out yet again about the way creator and producer Mona Scott-Young treats the cast.
Producers showed a clip of how Hernandez acts behind the scenes during the season six finale and apparently Hernandez feels it's all a set up because she quit the show.
The Puerto Rican princess used Instagram over the weekend to make serious accusations against Scott-Young and VH1, stating they showed the old clip because they owe her thousands of dollars and are trying to make her look bad.
"You turn your cast against each other. Your producers tell lies and tell us to fight each other. You are the cause of companies not giving young talented Hispanics and Blacks opportunities because you make us look crazy. I will let it be known that you've covered disturbing life events. You throw the ball and then hide.
"Stop trying to use something I've done 3-4 years ago to make it seem like I'm uncontrollable. You would have never let me executive produce a show for the series of 'Love and Hip-Hop Atlanta' if I was everything you said I was. Now I will see you in court."
Joseline also states that Scott-Young owes her $150,000 and that the clip they used was before she was a mom.
https://www.youtube.com/watch?v=diqbljlFMYo
On a related note, fellow reality star NeNe Leakes spoke about the situation during her appearance on "The Ryan Cameron Morning Show" and warned Hernandez that speaking in anger can have permanent repercussions.
Leakes tried to advise Hernandez by telling her, "You need a good team around you and good friends around you. They need to be talking to you and you do not need to be airing your dirty laundry out on social media.
"You cannot fight these networks, they are way bigger than you."