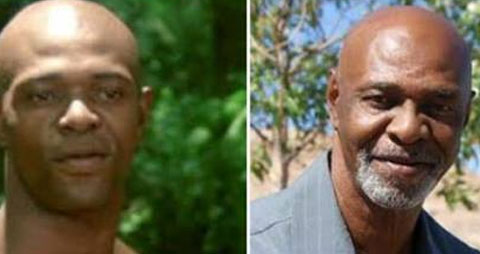 Ji-Tu Cumbuka, an actor, writer, and producer best known for his role as "Wrestler" on the original miniseries Roots, has died in Atlanta, Georgia at the age of 77.
Cumbuka was born in Helena, Arkansas in 1940 into a strict religious household. His father was a Baptist minister and believed acting was the devil's work. He eventually left home and headed to New York City to start a new life. However, he fell into difficult circumstances and enlisted in the U.S. Army. While in the Army, Cumbuka realized the blessings of his 6″5 towering frame and played football and ran track. He even made "All Army" while competing. Upon leaving the service, he was offered many college scholarships.
Cumbuka, however, had his eye at an early age on acting and enrolled first at Texas Southern University and later completed his education at Columbia College in New York City. He earned a Bachelor of Arts degree and his Masters in Cinematography. Cumbuka got his first big break in the 1968 movie Uptight. From there, he appeared on television and movies including Blacula, Brian's Song, Ironside, "Kojak", "The Six Million Dollar Man," Mandingo, and "Sanford and Son."
Cumbuka's imposing height and muscular build made him popular in roles that personified strength and Black manhood. In 2011, Cumbuka published his autobiography, A Giant to Remember: The Black Actor in Hollywood.
Cumbuka's niece, Amber Holifield, announced his death on Facebook with the following post:
"I talk to my Uncle Ji-Tu last week after he spoke to his doctor and he told me wasn't going to be here much longer than a week. Once it registered what he was telling me, I ask him if he leaves then what do I do?? He said (as he would) " Deal with it… I'm dealing with it" … so l laugh and said you iiiss right!
Most people know my Uncle from all the movies and TV shows he's played on… I mainly just knew him as Uncle Ji-Tu or Unc. My Uncle has taught me soo much over the last few weeks alone about strength and dealing with things. After having his both legs amputated a few different times I can't remember him complaining once. I'd be so scared for him until I spoke to him only to find out he wasn't scared at all. That always helped.
In my Uncle Ji-Tu's final days until his final moments he was surrounded with love and support! It's was a blessing for all of us to be together in his final hour, and not to mention we pretty much stayed at the hospital with him, and boy did he enjoy our company. The nurses, maybe a different story… lol. He stayed strong and just as sweet as he wanted to be the entire time and that I will never forget that!!
I am so proud and blessed to be able to say that he is my uncle. Rest In Peace Uncle Ji-Tu you will always be loved and remembered!"
See some of his work below.