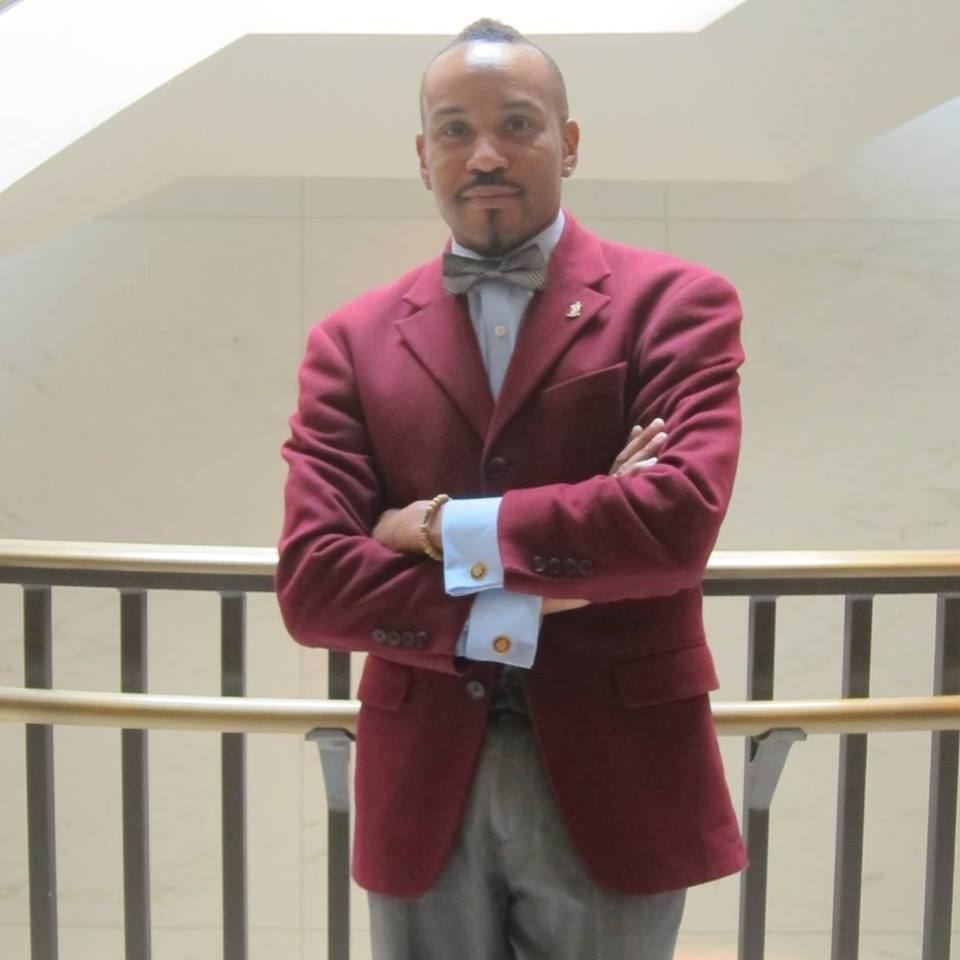 "I am the communications director for Congresswoman Stacey Plaskett, who represents the US Virgin Islands. I have been working on Capitol Hill for a total of 18 years. I am one of the fortunate few that can say I have worked for four members of Congress and also an officer of the House of Representatives — the chief administrative officer," Michael J. McQuerry starts during a recent interview. "The CAO is like the mayor of the House side. The CAO handles everything from mail to office furniture, to video recording for members, etc. There is never a dull day on Capitol Hill. You really don't know what your day is going to be like until you walk into the office that morning. Sometimes, the Sunday talk shows can give you an idea of what your week will be like — depending on what you do on Capitol Hill — but for the most part, I call DC and working on Capitol Hill 'The East Coast Hollywood' simply put because everything out here is basically scripted and we are just the actors. Actors in a good way in the fact we are handling issues that affect almost every American's life. We need to be serious about what we do. Working on Capitol Hill is a joy, to say the least."
Here's more of our interview.
Why do you feel that working on the Hill is where you belong?
When I was elected student body president at Jackson State University I knew then that I enjoyed politics. I figured if I wanted to get into politics after college I should go to the city that affects just about everything in the world, Washington, D.C. I took my first job on Capitol Hill with Congresswoman Barbara Rose Collins, who represented Detroit at that time. It was my first day on the Hill that I realized this was the place for me. The issues, the staff, the ambiance of Capitol Hill is just the right place for me.
What are the real opportunities for African Americans to work on the Hill?
African Americans can have any position they want here on Capitol Hill. The key is knowing how to navigate your way through these walls called Capitol Hill. It's not what you know but who you know, remember that relationships go a long way in this city. I have some great contacts in my life that I met on Capitol Hill and years later we are still cool with each other while at the same time making sure we are a resource for each other work wise. While Capitol Hill is not as diverse as some may think, the African Americans working on Capitol Hill work in every segment of Capitol Hill.
How do you process race in America?
I'm from Detroit, went to college in Jackson, Mississippi, and now live here in Washington, DC. You tell me how do you think I process race? Actually, I don't process it. I like to look at people for being just that — people. The only time race will come in the picture is when an issue is brought up because of race. If that doesn't happen, then race is not something I look at in the beginning.
What is the best process young African Americans should seek to do an internship on the Hill?
Research, research, and more research. They need to know what positions they would want to apply for. What type of member would you like to work for: from the South, North, Democrat or Republican? Also, seek out someone of color working on the Hill and have a talk with them about the Hill, get as many opinions as you can because not everyone likes working on Capitol Hill.
What can the average person do to become more involved in the political process?
Vote — let's start there. We've got to get out and vote in order to make a difference. Also, I think the Divine Nine needs to do more about getting our members active in our own groups and then more active in the community. Shout out to my frat — Kappa Alpha Psi Fraternity, Inc.
Where do you see yourself in five years?
In the next five years, I see myself with an office in the Capitol. Those that watch "House of Cards" understand.