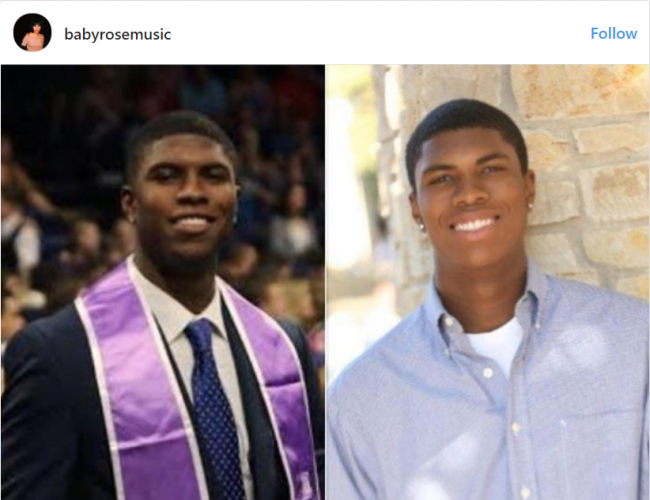 All Bakari Henderson wanted was a photo featuring a waitress during a vacation in Greece. And for that, he was beaten to death by a mob of men.
This is the reason given after the preliminary investigation was conducted by the Greek police, according to the local newspaper Kathimerini.
Henderson, a recent University of Arizona graduate visiting Greece to work on a photoshoot, may have been beaten to death as the result of an argument over a request to take a photo.
The newspaper stated that witnesses say Henderson and his friends wanted to take a photo with a waitress at the Bar Code bar but that request upset a bouncer.
There's no indication yet of how this request escalated from that to an all-out brawl and eventual murder.
Henderson, an Austin, Texas native, graduated from the University of Arizona with a degree in business administration and sports management just two weeks ago. The 22-year-old was visiting the isle of Zakynthos when he was killed early Friday morning.
Two bar employees have been charged with murder by the Greek police, while another six Serbian tourists have been arrested in the days since the attack.
The cause of death is believed to be repeated blows to Henderson's head.
Henderson's death so soon after graduation  — and on a dream trip to Europe — has left his family in utter disbelief.
"Bakari loved spending time with family and friends, traveling and meeting new people," the family said in a statement.
"He was a big thinker and enjoyed coming up with new business ventures. Bakari was an inspiration to all he met."
If you would like to donate to the GoFundMe Henderson's family set up, you may do so here.
The fund, set up to raise money to bring Henderson's body back to the United States, had raised more than $46K at the time of this writing.