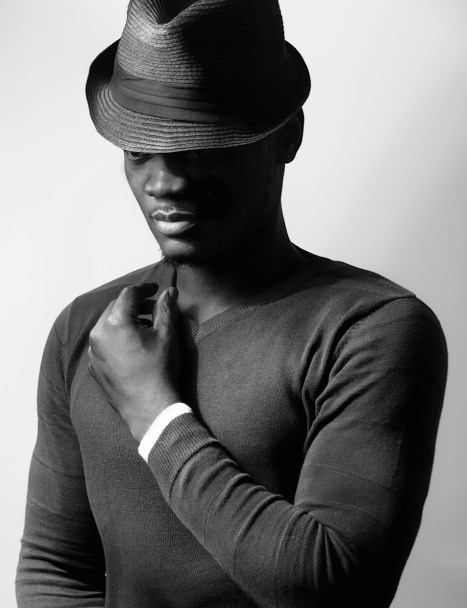 Nigerian designer Chuks Collins unveiled his latest work as part of a bigger enterprise. After graduating with a degree in business, he decided to make a fresh start and try his hand at the arts. He presented The Survival Collection for Fall 2017 at an exclusive event connected to his non-profit Fashion Vie. Eye catching silhouettes and bold fabric choices brought the looks to life with an edgy elegance. Dressing up for a night out on the town or making a statement for a special occasion, the womenswear vignette reads fiercely feminine.
Both sexes are often represented in Collins' ready to wear label that grew from a made to order format catering to private clients. He initially launched his first fashion brand, Kholyns Couture, and then in 2014 he transitioned to his namesake brand. The contemporary nature of his style extends to the models themselves, each one wearing a well draped or tailored ensemble with poise. The Chuks Collins collection called The Journey debuted in New York just in time to the Spring/Summer 2017 shows.
Much of his inspiration in fashion comes from his ties to an aspect of his organization which serves to harness the influence of creative industries to bring awareness to global social issues. There is a significance to this on many levels, particularly the designers own life path and his current position. For several years, Chuks' career was put on hold as he fought for his life, battling kidney failure as a result of a near fatal car crash. It was this hardship that brought him to the United States where he received the medical treatment required to stay alive. Once he recovered and fully immigrated to America he was accepted into Art Institute of New York and shortly thereafter started his new life as a designer.
For more information about Chuks Collins and to view his latest collection visit: www.chukscollins.com