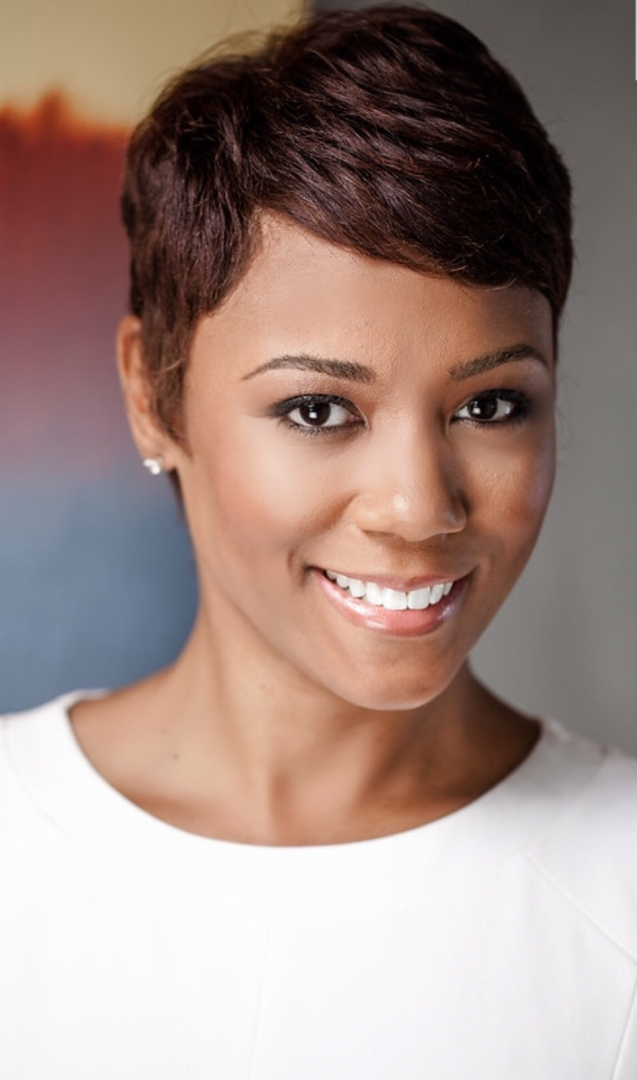 Karonda Cook lives and breathes the beauty industry. "Beauty is in my DNA," she says. "I grew up witnessing my grandmother, mother and aunts style their hair, apply makeup, etc. and aspired to do the same when I became of age."
Cook currently leads Sally Beauty's multicultural hair care category as director of merchandising, which is responsible for purchasing the multicultural hair and skin care merchandise portfolio for over 2,500 Sally Beauty stores.
Cook took a few minutes to talk about Sally Beauty's new campaign.
Tell us about Sally Beauty's new campaign, "The Best Hair Type Is Your Type" and what that phrase means to you.
In my opinion, the word "beauty" cannot be defined. Everyone is beautiful and should celebrate their uniqueness. When it comes to hair, this is our crown. We are very passionate about it. We do not like to be teased or forced to think a certain type is more beneficial than another. At Sally Beauty we celebrate all hair types and want our customers to know that we believe that "The Best Hair Type Is Your Hair Type" and when you visit our stores you will see that belief come to life on our shelves through our diverse assortment.
What's important to you from a product assortment perspective?
The customer. The customer is very important and is the focus of product assortment decisions for my team. We want our customers to feel empowered and allow them to choose from a variety of products to create a custom hair care regimen that will satisfy all hair types and needs.
Where do you see the multi textured hair space going in the next five years?
I see the multi textured hair space continuing to embrace natural curls, coils and waves and products that deliver for these hair types will continue to win. As demographics continue to shift, I think the conversation will continue to be on texture vs. ethnicity.
What are the top five products every woman needs no matter her hair texture?
The selection of all items below depends on hair type, texture, and need: You can find a vast assortment of these "top five must-haves" at Sally Beauty.
Shampoo – needless to say, everyone needs to shampoo to remove dirt, oil, sweat, product build-up, etc. and provide a thriving environment for a healthy scalp.
Conditioner – Conditioning helps hydrate hair and protects against damage.
Leave-in – a leave-in can benefit everyone, especially during the summer months when people frequent swimming pools and beaches. A leave-in will provide hydration and help detangle sun- and chlorine-beaten hair.
Treatment masque – Frequency depends on hair type/texture. Some hair types can benefit from a monthly treatment while others may need a quarterly treatment. Color treated, chemically processed and heat styled hair can especially benefit from a deep treatment.
Oil/serum – an oil or serum can help transform dull hair and add shine.
Tell us about your career path. Why merchandising? Why beauty?
I have been in the beauty industry for over a decade. I have experience in merchandising, brand marketing, sales management and merchandising. To be honest, Merchandising was a little frightful for me. Having been in sales for the majority of my career, the thought of crossing to the "other side of the desk" was a little intimidating. But I took on the challenge and I am glad I did. I am able to expand my scope and view the industry from a different perspective. Why beauty? In high school, I worked as a shampoo assistant for the top salon in my neighborhood and was able to witness how a trip to the hair salon is both therapeutic and uplifting for customers. After I graduated from college, I put myself through cosmetology school and passed the state board to become a licensed cosmetologist. So again, beauty is in my DNA.
Share some tips for minority women climbing the corporate ladder in the beauty industry.
Cultivate self-awareness. Know yourself, know your strengths, weaknesses and what works best for you. Do not compare your growth pace to others. Everyone's climb to success is different.
Get social — network. Participate in social industry events and meet people outside of your place of employment.
Seek out a mentor –  I have two key mentors that have helped guide my route throughout the industry. I had to humble myself and ask for help and I am glad I did. I was able to leverage their knowledge and connections to navigate through some of the twists and turns along my career path.