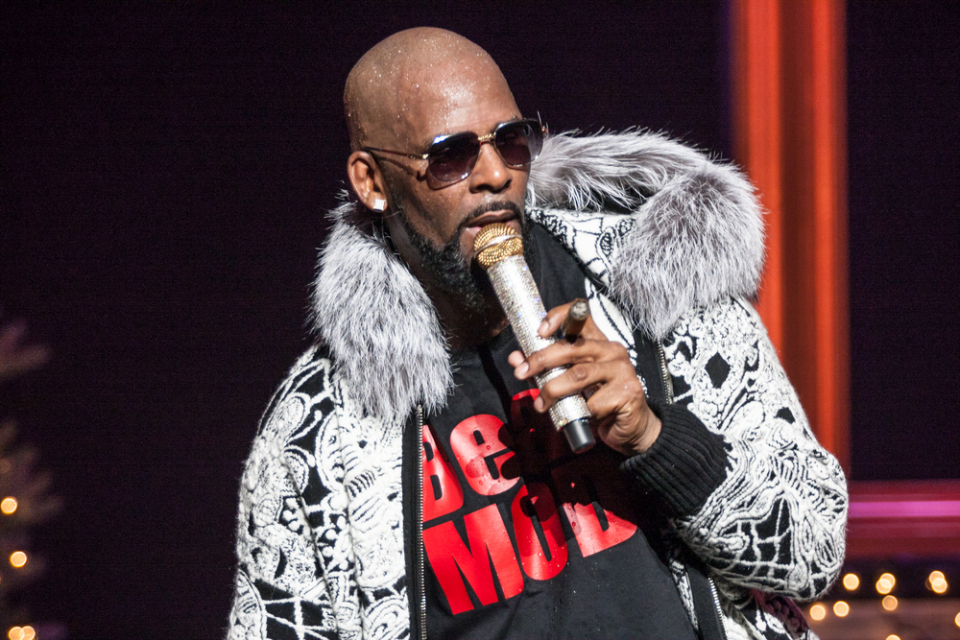 The sad reality about the alleged R. Kelly sex cult situation is that there are probably more than a few women who might fall prey to the promises of celebrity, money, and the shelter of a predator, especially if said predator was wealthy. Actor Charlie Sheen famously lived with two women he called his goddesses before it was revealed he was HIV-positive and led a hedonistic lifestyle.
Many of today's Black youth live in the pornographic pursuit of the now in a quest for instant gratification, without thought of long-term consequences and once again R. Kelly is there to exploit a Black cultural crisis.
So is it really a surprise when we find out that there are six young Black females living in the mansion of a superstar entertainer as volunteer victims?  When the first allegations of Kelly's predatory behavior emerged years ago, people rallied in support of the singer after he urinated on a  teenage girl and somehow he got away free.
Maybe this @Toure interview with R. Kelly should have been a warning sign. (Do you like teenage girls?) pic.twitter.com/CmE8S8o0Oq

— Keith Boykin (@keithboykin) July 18, 2017
Despite this, now more than 10 years later is it any wonder why Kelly is in another sex scandal? This clip from the popular series "The Boondocks' states it best:
everytime R kelly trending this has to be brought back pic.twitter.com/vBAMdR6tK6

— TheBoonDocks (@BoonDocksClips) July 17, 2017