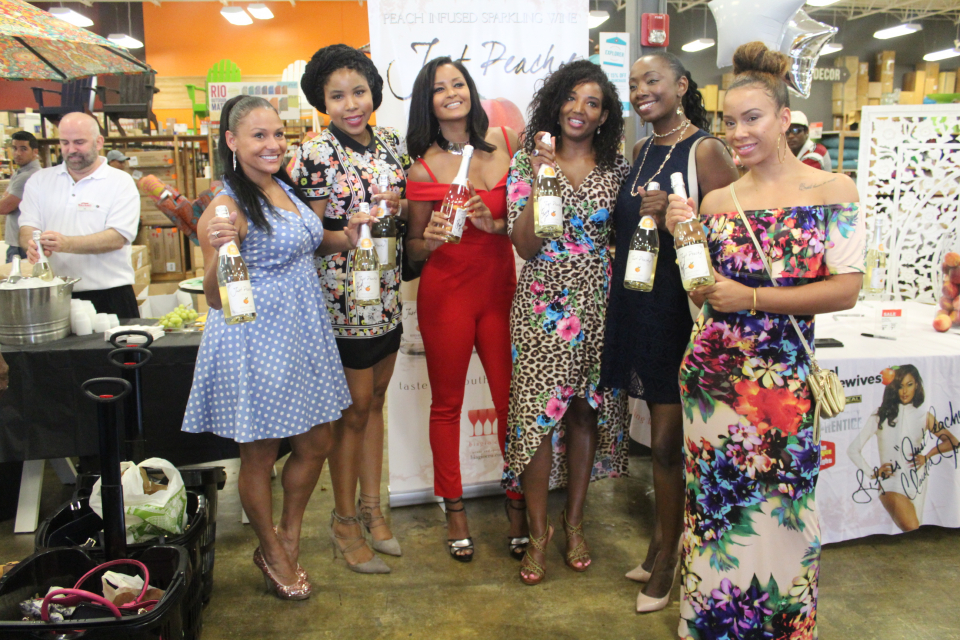 For Claudia Jordan launching her new wine, Just Peachy, in Atlanta was such a no brainer. When thinking of a name, she wanted it to reflect the taste she was looking for in her wine and it was important to create something that most women would love. Enjoying her experience living in Atlanta and sipping on wine while watching her Bravo network show "Real Housewives of Atlanta," was always a reflection of fun times, so it definitely had to be something that reminded her of Georgia. The name Just Peachy was so fitting. After picking out the name, Claudia knew she had to launch her wonderful new product in the city of Atlanta. This was one of the first things she conveyed to her management team.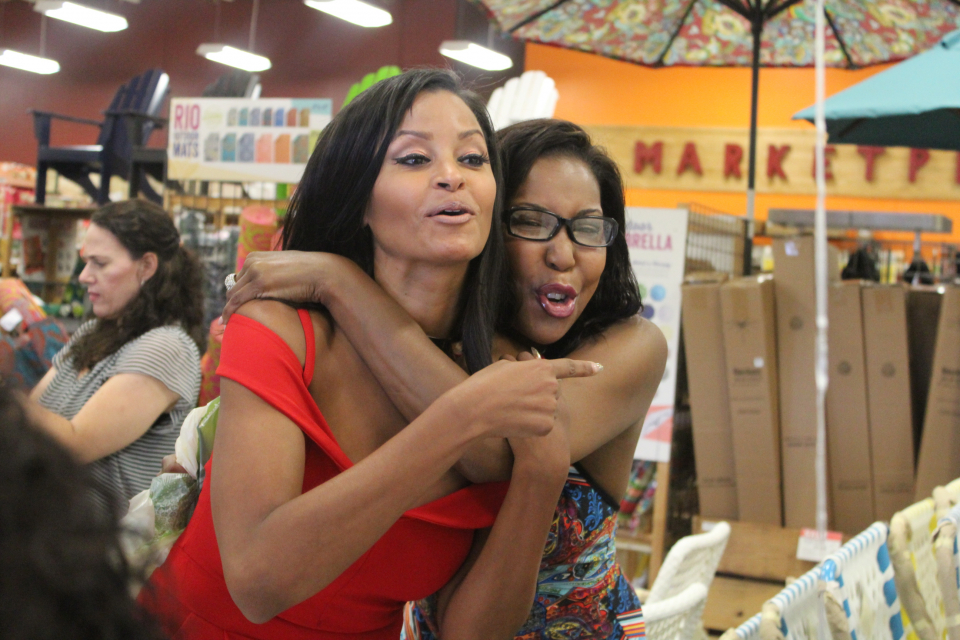 It wasn't surprising that the Cost Plus Warehouse in Atlanta, Georgia was crawling with not only all of Claudia's girlfriends she had left behind upon moving back to Los Angeles: there were also men, women, friends and fans of Claudia lined up wall to wall in the store. Everyone was purchasing bottles of Just Peachy to qualify for the raffle of the $100 gift card. Within less than three hours, the store was completely sold out of the wine. Claudia was surprised and excited but disappointed because people were still coming in requesting the wine. It's available at all Cost Plus Warehouse stores nationally.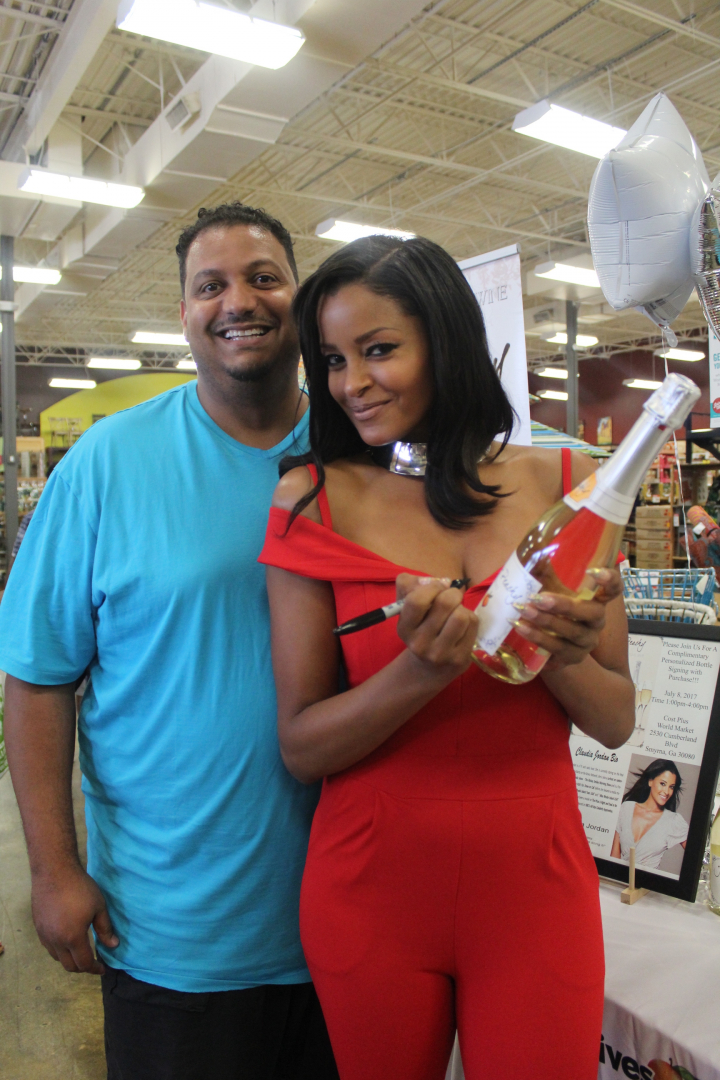 Claudia brought us up to speed on her new talk show, which she just wrapped filming in LA with Michael Eric Dyson. "We're speaking on social issues, not just fluff. We are speaking on Black culture, talking about the men sneaking getting vasectomies, and we have had some really good A list talent on the show, so far. The interviews are going quite well and I know everyone is going to enjoy the show," says Jordan.
Check out the photo gallery and video, after the break.
[jwplatform zzO8SXLU]