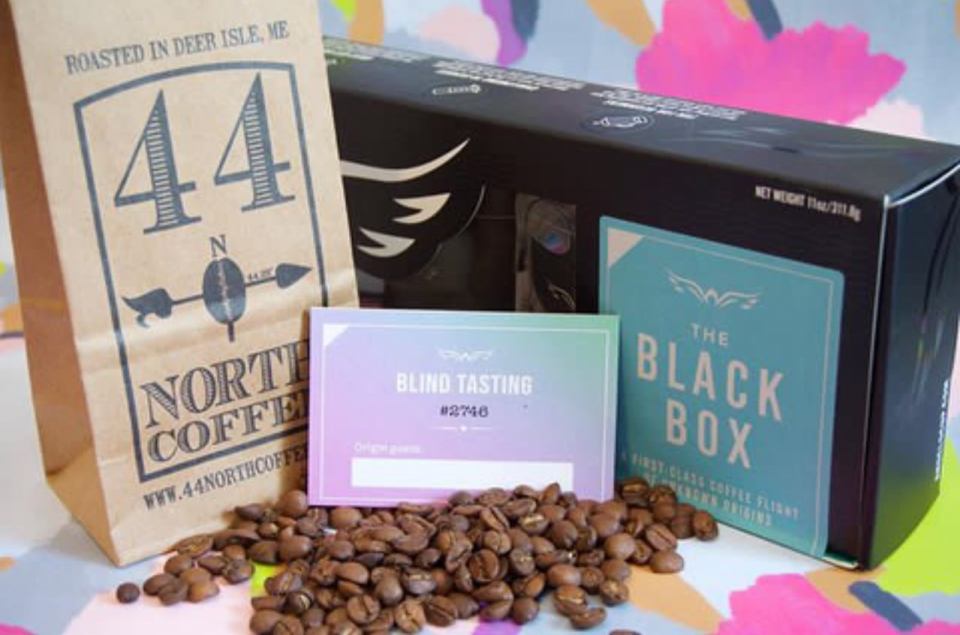 Angels' Cup is using mobile and web technology to revolutionize the coffee industry, one cup at a time. Similar to the Curl Box of the hair care industry, Angels' Cup is a monthly coffee subscription but with a twist. Subscribers are able to enjoy over 200 samples per year from all over the world, but they must figure out the flavor and origin of the coffee using only their senses. As coffee enthusiasts sample the grounds, they can record and share their notes with coffee experts on the Angels' Cup mobile app.
Angels' Cup offers coffee lovers three different packages to explore their senses. The Cupping Flight is the smallest package that includes four 32 gram samples of whole, course, or finely ground coffee ready to be blind taste-tested. The next option is The Angels' Cup All Stars, which offers one 12-ounce bag of labeled whole bean coffee shipped directly from the roasters for maximum freshness. The largest package is The Black Box that contains four 2.75 ounces unlabeled samples of whole, course, or fine ground coffees.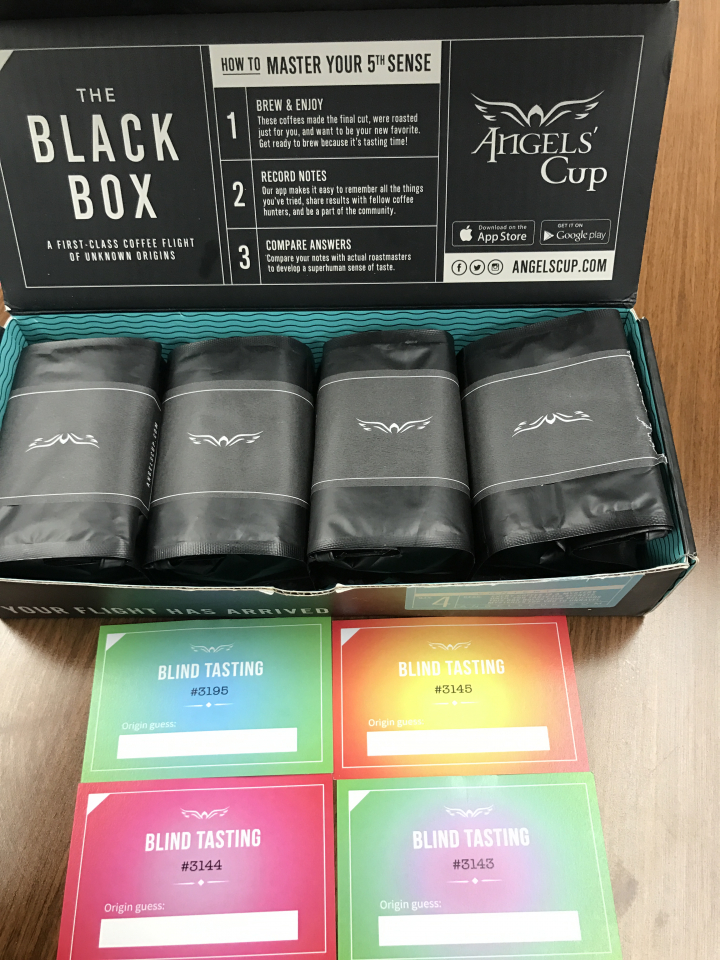 Angels' Cup has received plenty of interesting reviews so I decided to try it for myself. I couldn't wait to see what flavors awaited me in my Black Box package. One by one, I deeply focused on trying to figure out each flavor and source of the grounds. Each flavor varied from intensity, sweetness, and smell. As I tried the samples, I definitely knew they weren't the traditional hazelnut and french vanilla flavors.
The samples varied flavors from popcorn and caramel to fruit punch. Even more interesting were the origins. This month's specific samples traveled from Ethiopia, Brazil, The Republic of Congo, and Peru.
The app was easy to navigate and user-friendly. Users have the option to input their brew methods, results, and enjoyment. As I tried the samples, I shared my notes and was able to compare them to others.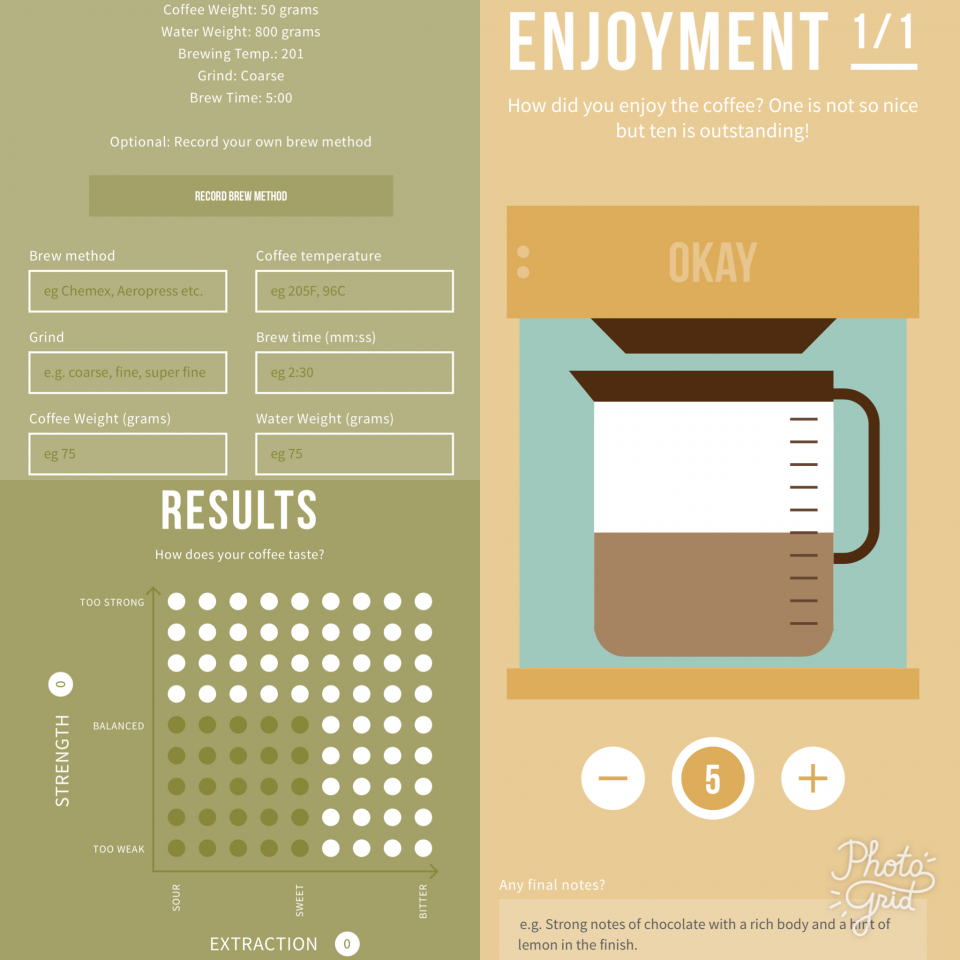 Overall, blind sampling the coffees was a sense tingling experience. Each sample gave a unique and intriguing insight to the source of the coffee grounds. It was surprising to be able to taste the exoticness of the Brazilian coffee, but not being able to pinpoint its exact origin
With practice over the year's time of having the subscription, consumers are sure to be coffee experts able to easily identify the exclusive coffees Angels' Cup offers. Challenge your senses and join Angels' Cup on their website and download the app, available in the Apple App Store and Google Play.