Here's how Jim Carrey helped Trevor Noah realize he was 'depressed'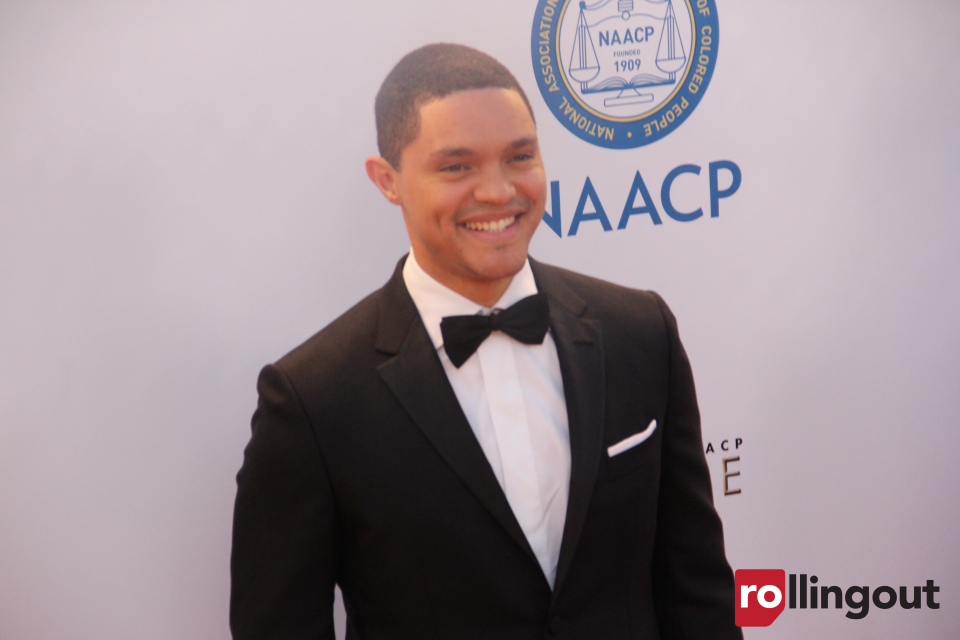 "The Daily Show" host Trevor Noah took a serious turn when he revealed that comedian Jim Carrey helped him realize he was battling depression.
While accepting the Comedy Person of the Year Award at the Just For Laughs comedy festival in Montreal, the funnyman took a moment to thank Carrey, who was also in attendance.
"You can't win at comedy. Every comedian knows, you're going to have your good days, you're going to have your bad days, but you don't win," he said. "Winning is getting to the end without committing suicide, and Jim Carrey was one of the first comedians that described the beast that many of us face in this room and that's depression."
He continued, "I didn't know what that thing was. I just thought I liked sleeping for weeks on end sometimes, and then I read [Carrey's] story and I was like, 'Oh s–t, that's what's going on,' and I thank you because, you know, I found a way to fight it. I found a way to build a community and that's what this place is, it's a community of people trying to do something."
Noah, a South Africa native, was born during apartheid to a Black mother and a White, Swiss father. His mother was jailed for the relationship, while his father returned to Switzerland. Later on, Noah's mother would marry Ngisaveni Abel Shingange, who attempted to take his wife's life after she filed for divorce — the bullet went into the back of her head and out her nose, missing her brain and arteries.
"I remember after the shooting, my mother was in the hospital, and all I felt was rage," Noah recalled to People in May. "My mother said to me, 'Don't hate him for doing this, but rather pity him because he too is a victim, in his own way, of a world that has thrust upon him an idea of masculinity that he has subscribed to and is now a part of. As for myself, I do not wish to imbue myself with a hatred that only I will carry.'"
As fans may already know, Noah's brush with poverty, segregation, and abuse — at the hands of his stepfather — pushed him to pursue comedy as a way to fight his demons.
In an interview with "60 Minutes" in 2004, Carrey opened up about his struggle with depression, revealing that he had been on Prozac for a long time. "I had to get off at a certain point because I realized that, you know, everything's just OK," he said.
In March 2016, Noah talked about his battle with depression on "The Daily Show" while interviewing comedian Neal Brennan.
"You know what's funny about [depression], though, is people go, 'If you're depressed, you can't smile, if you're depressed you can't tell jokes,' but as comedians that's like the one thing most comedians share is that monkey on the back of depression," Noah said.