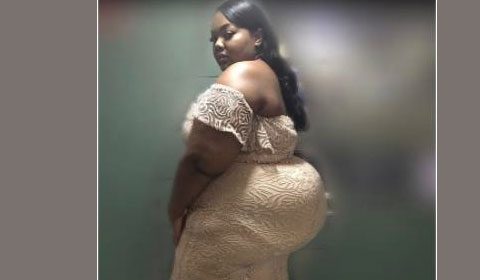 There is a new turn in the Usher herpesgate and BBW love connection scandal. According to TMZ, a witness has come forward and claims that she was working at the Days Inn Hotel in Atlantic City, New Jersey, on the night in question.
According to the unnamed witness, she was working at the hotel on the night Quantasia Sharpton met with the singer. According to TMZ,  "she saw Usher come into the lobby shortly after midnight on Nov. 16. She says Sharpton came down, greeted the singer in the lobby and brought him to her room."
Sharpton has confirmed that Day's Inn was the hotel she stayed at during her birthday when she turned 19. A picture from her birthday that night shows her wearing a tiara and posing for a pic with Usher's opening act August Alsina. Sharpton claims that she had unprotected sex with Usher that night not aware that he had herpes. Usher has denied having sex with Sharpton stating that she was not his type. The witness came forward because she was angry at Usher's comment, which she felt was a slam against big women.
There are multiple issues when it comes to Sharpton's story that has people questioning her motivation. Among these issues was her decision to have unprotected sex with a complete stranger, the very example of high-risk sexual behavior that has caused HIV and other STD rates to skyrocket in the Black community. It is being reported by TMZ that Sharpton has multiple social media aliases with one being Angel Valentino. According to one post by Sharpton on social media, "I go by Angel 'cause my name is clearly ghetto and hard to pronounce."