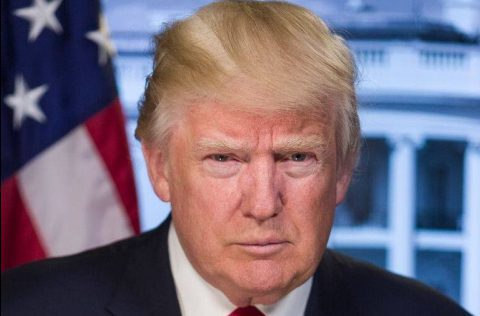 It took President Donald Trump two days to condemn White supremacy following the racist attacks at Charlottesville, Virginia. For a man who never passes up a moment to speak his mind, his silence on the matter spoke volumes.
On different occassions, Trump found time to immediately attack the media, the Pope, Barack Obama, Hillary Clinton, John McCain, Muslims, immigrants, U.C. Berkley, James Comey, and the judges who went against his travel ban. When he didn't have the option of speaking in front of crowds, he used Twitter to blast people who he viewed as adversaries.
However, Trump suddenly became stoic following the racial violence in Charlottesville. It took him hours to send an initial tweet about the racial conflict and he failed to name the perpetrators of the violence. Instead, he blamed "both sides" for the violence and never condemned White supremacy.
Three days after becoming uncharacteristically silent, Trump finally spoke against White hate during an event at the White House. But it was a speech that lacked sincerity. He started the speech by taking credit for the flourishing economy. Because Trump hasn't implemented any real legislation since becoming president, he's basically riding the success of the Obama Administration. Trump finally addressed the racism by saying, "Racism is evil — and those who cause violence in its name are criminals and thugs, including KKK, neo-Nazis, white supremacists, and other hate groups are repugnant to everything we hold dear as Americans."
Trump's statement was basically words said by a man who was forced to say them. His entire campaign was fueled by White supremacy. Known racist, David Duke, even said that the racist rally in Charlottesville fulfilled the "promise of Donald Trump."
We're living in a time when the leading voice of the American people is an obvious racist and bigot. But the fact that he's in office reveals a deeper issue in America. This is a nation where millions of racists proved their place in this country by voting for a man who shares their views.