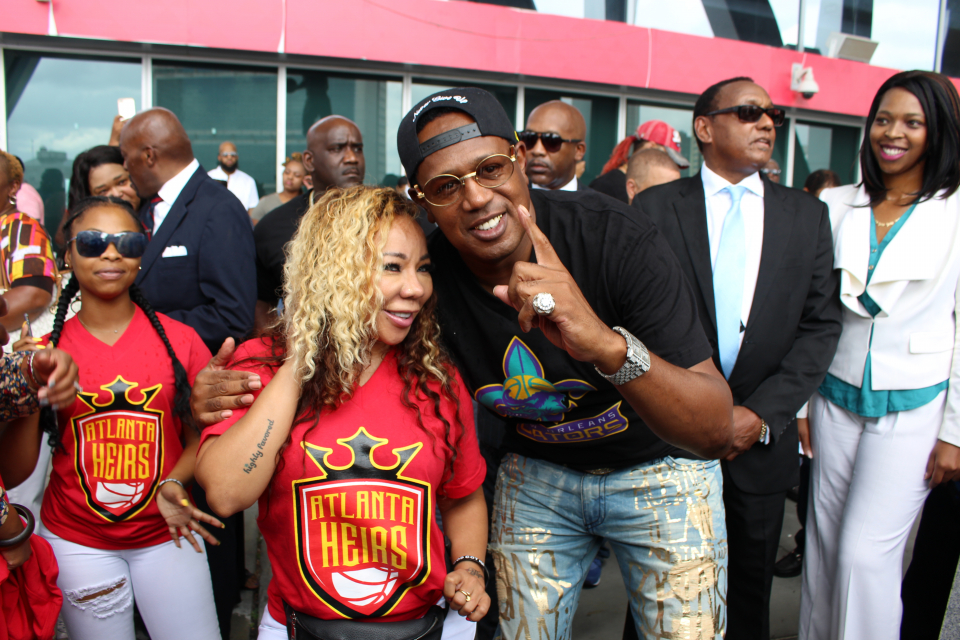 Percy "Master P" Miller and Tameka "Tiny" Harris joined forces together last week announcing their new joint venture, the Global Mixed Gender Basketball Professional League. During a one-on-one court side appearance, Master P, the owner of the New Orleans Gators, and Tiny Harris, the owner of the Atlanta Heirs, made a historic announcement at Philips Arena in Atlanta,.
GMGB's First Professional Co-ed Basketball Game Showdown, New Orleans vs. Atlanta Heirs will take place on September 23, 2017 in Las Vegas. Harris' appointment, makes her the first female owner in the league.
For more information, visit the website at www.globalmixedgenderbasketball.com.