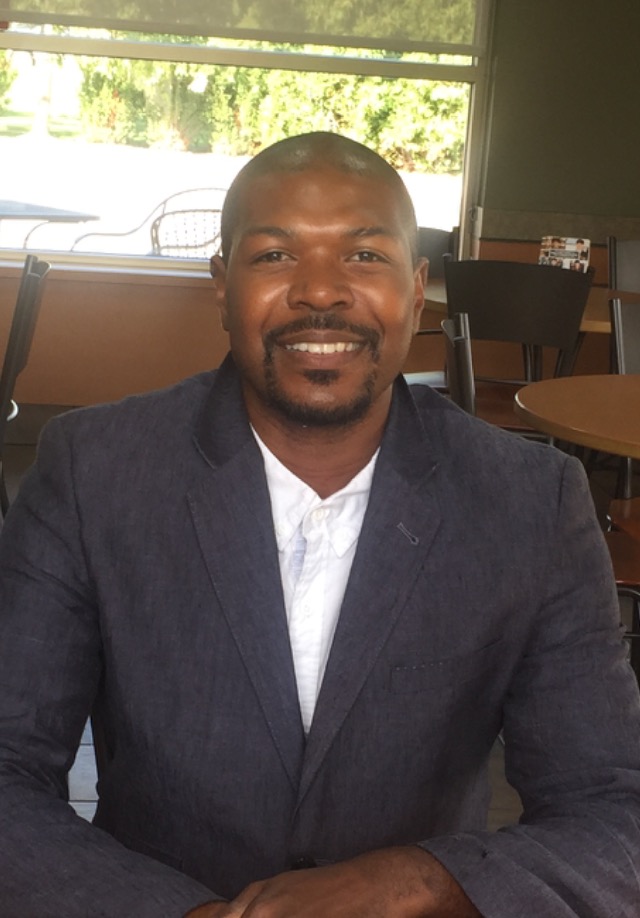 Detroit has become the one-stop shop for innovators, investors and entrepreneurs who want to lead the home healthcare industry. The home healthcare industry has deep roots in the Detroit region. In fact, more than half of the home health care-related businesses in Michigan have located here in metro Detroit. With more than 13,000 health care-related businesses and approximately 366,351 jobs in the region, the health care industry has an overall economic impact of $36 billion annually. With these numbers, there are always new individuals trying to break into the field but they simply do not have the know-how.
Channon Sykes has designed a program geared towards assisting these individuals in entering the home healthcare field the right way. Direct Care University held its first informational event to help individuals gain valuable knowledge on getting into the industry and to their surprise, it was a sellout.
Rolling out had a moment to catch up with Sykes after his event to learn all about Direct Care University and the services they provide.
Tell us more about Direct Care University.
Direct Care University was designed for individuals who need the tools and know-how to open the following types of facilities:
Group Homes
Assisted Living
Adult Day Care
Youth Facilities.
Why is getting into this field is so heavily sought after to get into?       
This field is heavily sought after because it's a top-dollar industry with assisted living facilities and homes being able to command thousands of dollars on a monthly basis for a bed. These fees are often times covered through private pay sources. Another reason is that we are in an unprecedented time right now with riding the baby boomer wave and with thousands of local people hitting retirement age every single day. We have found that 70 percent of them need assistance with their daily living care.  Lastly, this field is sought after because it gives a care entrepreneur a profound sense of satisfaction and at the same time they can make an honest living out of it.
What made you put your informational event together?
I put the event together to help aspiring providers save time, money and frustration that I experienced by myself and others when we started. I wanted to help individuals navigate through the challenging process of getting started in the business. With this event, I wanted to give people hope that they can get started in the business. Also seeing that most people that work in the business of care all share the dream or vision of owing their own facility at some capacity but lack the information on how to get started. I also wanted to have a fluff free event.
Why do you think an event like this was important? 
Having an event like this was important because individuals got a chance to network with other care entrepreneurs and potential assisted living providers. They got a chance to learn the state regulations and guidelines necessary to be successful in addition to learning the realities of owning their own home. By ignoring those realities or not fully exploring them mentally and spiritually before making a commitment can lead to failure.  Embracing those realities, working with and internalizing them, will help with being successful.
Will you be hosting more events in the future?
In the future, I will host various workshops and training for existing assisted facilities and those aspiring to open one. I plan to host workshops on Basic Medication Administration, Resident/Recipient Rights, Working with staff, How to Respond to Emergencies and CPR First Aid to name a few.
How did you get started in this industry? How long have you been in the industry?
I got started in the assisted living business through working with my family who has has been in the business for 40 years. I started out doing respite care in addition to helping with my dad. Then I moved on to working in adult and youth homes being commissioned to manage and supervise them. This led me to owning and operating my own. I've been in the industry for over 10 years.
Do you have any upcoming events?
I will be hosting a new business workshop for those aspiring to own and operate a group home, assisted living home, adult day care and youth facilities on Sept. 9, 2017, at the Wayne County Community College District 19305 Vernier Rd Harper Woods, Michigan, 48225 at 10 a.m. To register or get more information, please call 586-209-2611 or follow our Instagram page @Directcaredetroit