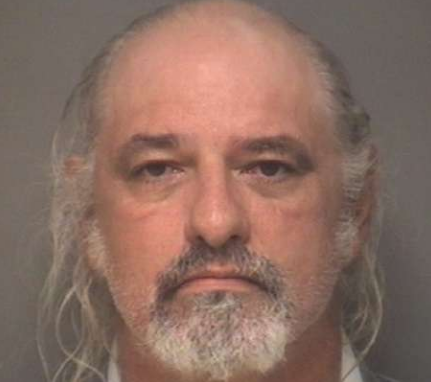 Many people are having a hard time finding the "good people" that President Donald Trump said marched alongside the KKK, neo-Nazis, White supremacists and alt-right crowd recently in Charlottesville, Virginia. One person we know was not one of the good people is now in custody for his flagrant disregard of human life.
It took a while, but this is a case of better late than never. The White supremacist, who was videotaped shooting into a crowd in Charlottesville, Virginia (as police stood idly by), is not only behind bars now, he's being made to stay there.
As we have previously reported, Richard Wilson Preston, 52, was arrested following the release of a video that shows him at first shouting "Hey ni****" at counter-protesters before shooting a single bullet in their direction. In the video, he's then seen calmly turning around and rejoining the crowd of alt-right protesters.
According to the Daily Progress, Preston, a member of the Ku Klux Klan, has been extradited to the Albemarle-Charlottesville Regional Jail.
He's currently still there and will remain there at least until his next court appearance on October 12.
Preston on Monday said he wouldn't fight extradition from his home city of Baltimore to Charlottesville. He faces a count of discharging a firearm within 1K feet of a school during the Aug. 12 rally.
A 2013 article and video from the News Journal in Wilmington, Delaware, shows Preston in Ku Klux Klan garb calling for the impeachment of then President Barack Obama.
His criminal history in Maryland includes several assault charges that did not lead to convictions.
See the video below.
Source: YouTube/IBT