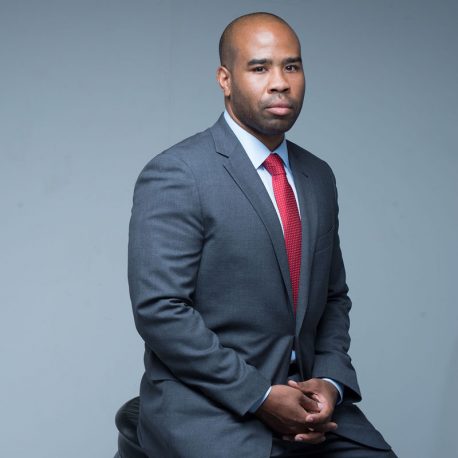 It's time for you to take a RIDE with us at Rolling Out Innovation Digital Entertainment Conference, a two-day summit in Atlanta, which takes place on Sept. 22 and 23, 2017, at the Loudermilk Conference Center located downtown at 40 Courtland St.
It's only two weeks away and this year's lineup includes a stellar group of speakers including Ryan Leslie, singer-songwriter-producer and the founder and CEO of startup Disruptive Multimedia, the maker of SuperPhone; Joey "Digital" Womack, CEO of Amplify 4 Good; Angela Benton, CEO of NewME Accelerator; Adrian Franks, UX design director for IBM; Everette Taylor, CEO of Skurt; Jewel Burks, CEO of Partpic and more.
Rolling out and Amplify 4 Good have teamed up for the inaugural RIDE Conference Hack, a fun and intensive rapid 48-hour hackathon where six teams build apps that enable more people to become citizen entertainment journalists leveraging rolling out assets. Designers and developers will form five-to-six-person teams and work with industry experts on innovative ideas and strategies. RIDE Conference Hack concludes with a Pitch Competition where each team presents their ideas to the celebrity judges for a chance to win $5,000 and partner with rolling out.
Here are some of the amazing things our speakers have been up to.
Jewel Burks is an advocate for representation and access in the technology industry. As co-founder and CEO of Partpic, an Atlanta-based startup designed to streamline the purchase of maintenance and repair parts using computer vision technology, Burks and her team built groundbreaking technology poised to change the way people everywhere locate products. Partpic raised over $2 million in seed funding to integrate its proprietary technology into mobile apps and websites of parts distributors and retailers, before being acquired by Amazon in late 2016.
Having an affinity for all things creative, Adrian Franks' background in big concept thinking has become a powerful asset for various creative endeavors. With over 20 years of experience in the field of design, advertising, and fine arts, he now focuses most of his creativity on the rapidly emerging, always evolving digital medium. As the Internet began to take off in the late 90's, Adrian felt the need to move creatively beyond the realm of traditional media by working for a digital agency that mainly built B2B sites. Over the next 14 years, he produced work that ranged from interactive DVDs, portal sites, microsites, rich media banners, and blogs, to flash kiosks. His interactive design experience is vast and he has worked on such prestigious accounts as Toyota, Florida's Natural, Marriott, Coca-Cola, GM, Macy's, Buffalo Wild Wings, Walmart, U.S. Navy, United States Marine Corps, U.S. Air Force, 2010 U.S. Census, Citi Bank, Bank of America, AT&T, Chrysler, CVS, Ford, Home Depot, Bermuda Department of Travel, and Publix Super Markets.
Stay tuned for more information about speakers, sessions and various entertaining and educational programs at RIDE 2017. See you on Sept. 22 and 23, 2017.
All tickets are 50 percent off for a limited time only (use code: CEO). Click here: https://www.eventbrite.com/e/ride-conference-tickets-37620960305.
Join the conversation at #RIDEcon17. For more information, please visit ride.rollingout.com.