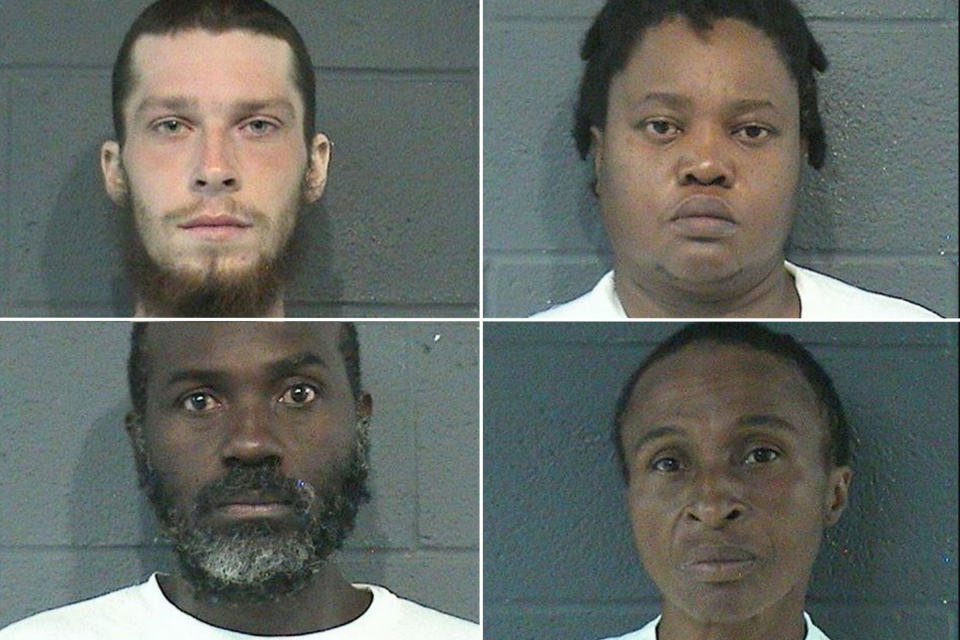 Four people have been arrested in connection to the tragic deaths of two young girls, whose bodies were found Friday morning on a 17-acre farm in rural southwestern Colorado.
According to multiple reports, the girls, roughly 5-10 years old, were said to be dead about two weeks before being discovered outside Norwood, about 30 miles west of the ski resort town of Telluride, the Associated Press reports.
The deputies were on the property searching for evidence following a tip regarding the homicides that came into the office earlier in the day, per The Denver Channel.
The four suspects — Frederick A. Blair, 23, of Norwood; Madani Ceus, 37, from Haiti; Nathan Yah, 50, from Haiti, and Ika Eden, 53, from Jamaica — have been charged with second-degree murder, criminally negligent homicide and felony child abuse causing death, The Denver Post reports. Ceus, Eden and Yah recently moved to the area.
"In my 37 years as Sheriff, I have never seen anything as cruel and heartless as this," San Miguel County Sheriff Bill Masters told ABC News-13 of the suspects' heinous act. All are currently being held in the San Miguel County Jail; however, it is not known if they have entered a plea or retained attorneys.
In the meantime, the San Miguel Sheriff's Office has partnered with the Colorado Bureau of Investigation (CBI) to track down a fifth suspect, Nashika Bramble. Bramble is wanted on various charges including second-degree murder.
While details surrounding the identities of the victims have not yet been disclosed, the names and cause of death will be released by the San Miguel County Coroner's Office. It's unclear when that report will be available.
Police are asking for the public's help in locating Bramble, who was last seen Wednesday morning hitchhiking in the Norwood area, CBS Denver reports.
Those with information should call local dispatch at (970) 728-1911.