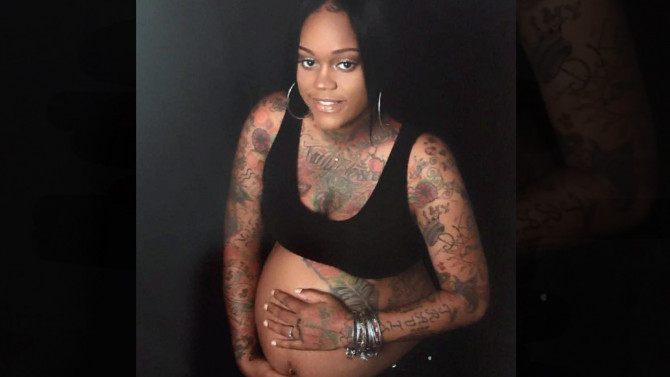 A suburban Washington, D.C., woman was allegedly set on fire by her boyfriend and gave birth seven weeks early.
First responders told the media they found Andrea Grinage, 31, covered in critical burns after being doused with flammable liquids this past weekend in Capitol Heights, Maryland, yet she managed to identify her alleged attacker to police.
There are no details as to what led to the violent incident, but the trauma forced Grinage into an early labor. A medical emergency crew rushed Grinage to the hospital where she then delivered the baby.
Prince George's County, Maryland police spokesperson Jennifer Donelan commended Andrea on her strength and awareness, according to WJLA:
"She was very brave. We want her family to know how brave she was, suffering as badly as she was — critically burned, worried about her unborn child, dealing with those injuries and was able to share that information with us so that we could get moving with our investigation and locate this person," Donelan said.
The new mother reportedly told authorities when they arrived at her residence at 1405 Elkwood Lane that her boyfriend poured flammable liquid on her and then set her on fire inside her Maryland apartment.
Grinage somehow managed to warn her mother that her boyfriend was in the District of Columbia and may be on his way to her apartment to harm her after the incident, reports said.
Cops say the estranged boyfriend surrendered to authorities before he could go do harm to her family. Charges against him are pending.
The newborn, named Journey, and Grinage were both reportedly in critical condition.
"These are not the circumstances under which this baby was to be born," Donelan said. "Both the mother and the baby require your thoughts and prayers at this time."