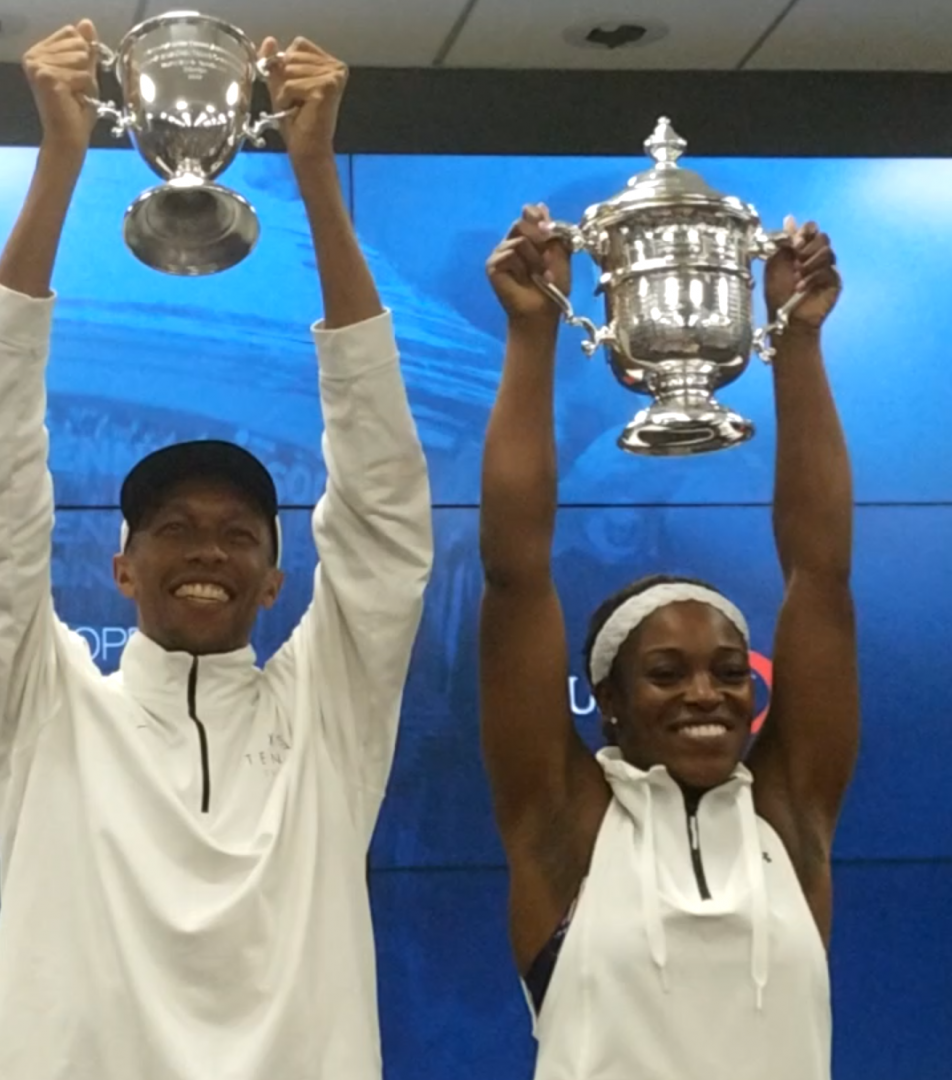 Sloane Stephens defeated fellow American Madison Keys on Saturday to win the 2017 US Open, her first career grand slam championship. After she spoke to the media, she posed for pictures with her coach, Kamau Murray, who was also given a Tiffany's trophy, the first of its kind.
Rolling out spoke exclusively to Murray about Sloane's first grand slam win and fulfilling her potential. He said, "It's a coming of age. It's sort of a monkey off her back. A lot of expectations early on. Probably people didn't afford her the opportunity to grow into the role that they wanted her to take on. Now she's 24 years old, she's a woman, she's got more experience and I think now it's fair to put the kind of expectations on her that they did when she was 18."
We also asked Murray, who founded XS Tennis in 2005, how he thinks the win will help Stephens going forward. "She's slowly improving. Not only is she winning, but she's also improving," he said. Murray broke down her improvement further. He added, "It's a progression. It's not like a one-hit wonder where she won a grand slam prior to winning anything else. If you look at her trajectory, it's been a line of progression, it hasn't been like a spike. When you have that kind of development, it's more sustainable than a flash in the pan."
At 24 years old, the win by Sloane Stephens showcased her tremendous talent that had many singing her praises as a teenager. With Murray by her side, she has begun to fulfill her potential and with the steady improvement he discussed, we may get used to seeing Stephens holding trophies above her head.