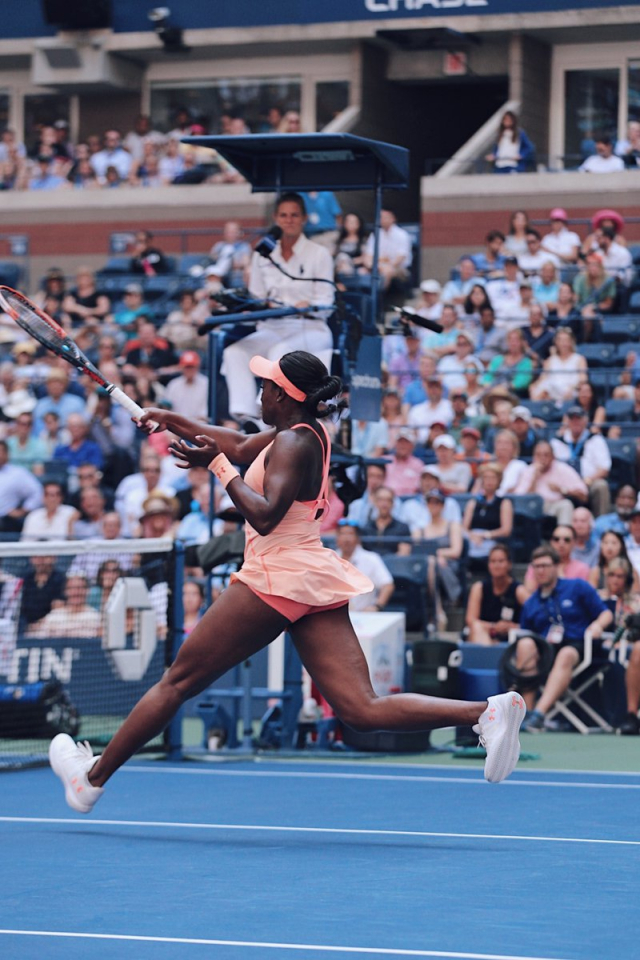 As a teenager, Sloane Stephens showed a lot of promise on the tennis court. That promise led to endorsement deals with Under Armour, American Express and Listerine. There was also a much talked about friendship with the queen of tennis Serena Williams.
The promise of Stephens peaked in 2013, when, at the age of 20, she defeated Williams at the 2013 Australian Open. This led to friction in their relationship. Injuries and other factors led to Stephens falling from a career high WTA ranking of number 11 in 2013 to 934 on August 7, 2017. At 24, no one talked glowingly anymore about the young tennis star with lots of promise. Then the 2017 US Open happened.
With her win over Anastasija Sevastova, Stephens advanced to the 2017 US Open semifinals, her second career slam semi's. With the win, Stephens became the first American not named Venus or Serena to advance to a US Open semifinal since Jennifer Capriati in 2002. She also became the first African American woman without Williams as her last name to advance to a US Open semifinal since Zina Garrison in 1989.
Sloane compared her second semifinal to her first: "The first one was quite overwhelming. But this one feels good."
The injuries she suffered made her appreciate the game more. She said, "Playing tennis is an amazing thing and I'm lucky that I'm able to play a sport for a living. I really love playing tennis."
Stephens also discussed her semifinal opponent, Venus Williams: "I think Venus is just our leader. I think as a whole, she's just like what everyone looks up to. She's a great player, a great person. She's a great leader. Being on Fed Cup teams with her, like, there is not anything bad you can say about Venus. I'm just honored to be able to play at the same time as her. I'm happy she's still playing. She means a lot to the game."
The tennis star also talked about the three Black women in the quarterfinals, now two in the semifinals. "It's great for American tennis. It's great for African-American women. I hope that we keep it going," she said.
With Williams and Stephens playing each other tomorrow in the semifinal, a Black woman is guaranteed to be in the 2017 US Open Final. It is still possible for the winner to face another Black woman, Madison Keys, if she wins today and her semifinal match. The Black girl magic continues at the 2017 US Open.