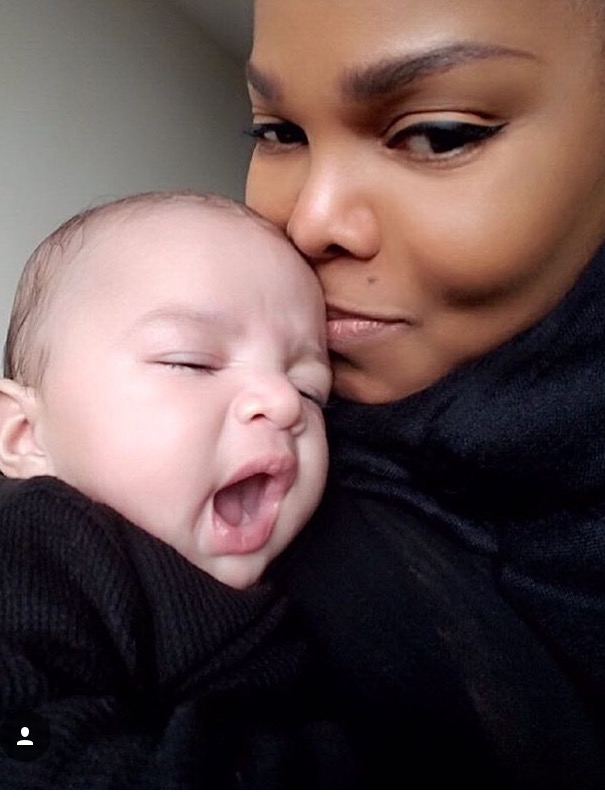 Janet Jackson is gunning for full custody of her 8-month-old son, Eissa.
In case you're playing catch up, Jackson's brother, Randy, recently launched allegations, claiming that the singer had been subjected to verbal abuse by her husband Wissam Al Mana during their marriage.
"It was quite an abusive situation," he told People. "It came on later in the relationship, verbal abuse and being [made to feel like] a prisoner in her own home. No pregnant woman needs to go through being called a b—- every day. There were things like that. That's what she went through."
Meanwhile, a second insider told "ET," "That [news of] verbal abuse allegations months after their separation and impending divorce are shocking, but not surprising." Adding, that "Janet is great at managing her business and career, but she is not as smart when it comes to affairs of the heart."
"Janet likes to keep her personal life private," continued the source. "Her brother Randy feels like it is his job to protect his family and he could not take seeing his baby sister in emotional pain."
As previously reported, Al Mana came under fire earlier this year, after the businessman allegedly disrespected Janet's mother, Katherine, during a brief stay in London. A source told "ET" that just one week later, Janet began apartment shopping, in search of a new home. "Janet loves her mother more than anyone in the world, next to her son," said the source. According to multiple outlets, Randy came forward with the hope of giving sister Janet the upper hand in her custody battle.
In 2012, the pair tied the knot. Fast-forward to January 2017 and Jackson had welcomed a son, Eissa. News of their split broke three months later in April.
What are your thoughts on Jackson's allegations of verbal abuse? Sound off in the comment section below.