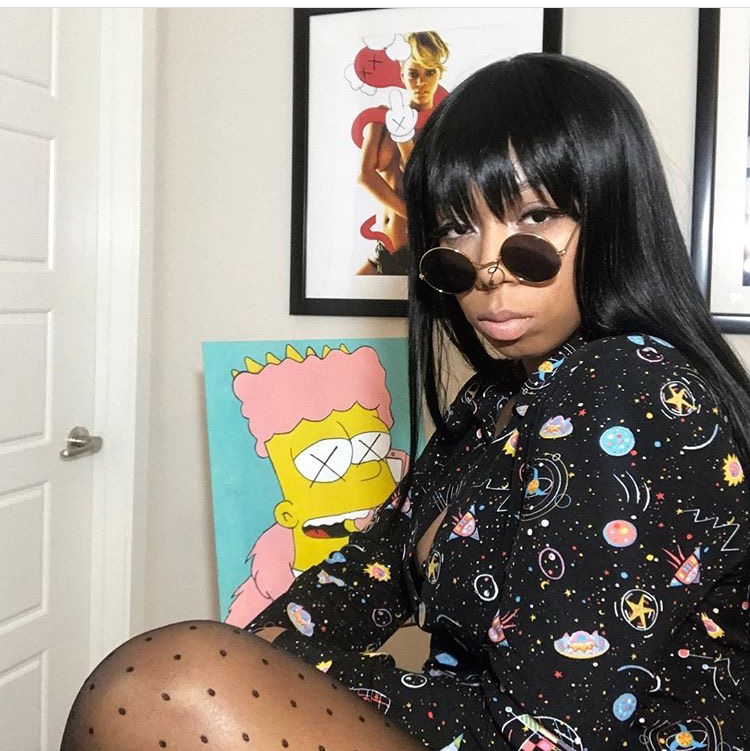 Khadi Don has been setting the internet on fire since 2013. Her knack for pulling the humor out of pop culture is uncanny. Her skits on Instagram have amassed her over 1M followers and it keeps growing. We talked to her about her comedy where she is from and how social media has impacted her craft.
Talk a little about where you are from.
I was born and raised in Grand Rapids, Michigan, and graduated from East Kentwood High School.
How has your environment inspired you to do comedy?
My family and friends are all very naturally funny. I know my family had a big impact on me, every one of them will have you laughing in tears. So being comedic is very common where I'm from. I would experience and see so many hilarious things that I just had to share [it] with others. What better way than to re-enact and film it?
Talk about the way social media has affected your reach?
It's crazy because I got on social media just like any other teenager just for fun and getting on whatever app was popular at the time. Never in a million years would I expect to be "social media famous." My reach is insane; I've accumulated over 3.4M followers altogether and have had single videos get up to 13M views on their own. People come up to me ask for pictures and have even cried; it's really crazy.
What social media platform is your favorite to use and why?
Twitter, Black twitter to be exact! In addition to what I do, it's so funny. There [are] so many memes, funny videos, and hilarious threads. It's also the easiest platform to reach back and respond to people.

What would you say has been the biggest hurdle for you to get over thus far?
I would have to say merging from social media to Hollywood. It's a constant routine proving your talent because they only see you as an "influencer" and at times look past what you can actually do.
Who are your top five comics of all time?
My top five favorite comics are Dave Chappelle, Eddie Murphy, Bernie Mac, Richard Pryor and Martin Lawrence.
What is next for you?
I'm superstitious so I can't quite say but just know that I'm working and you'll see my face beyond just social media and phone screens!

What words of encouragement do you have for those looking to get into comedy?
Don't be afraid. Do what you think is comical to you and understand that everyone is not going to find you funny. Don't let let criticism get to you. For every one person that doesn't find you funny, [there] are hundreds who will find you hilarious and appreciate your craft.
How can people find you?
They can find me on:
Twitter: @KhadiDon
Instagram: @Khadi
Facebook: @KhadiDon
Youtube.Com/KhadiDonTV