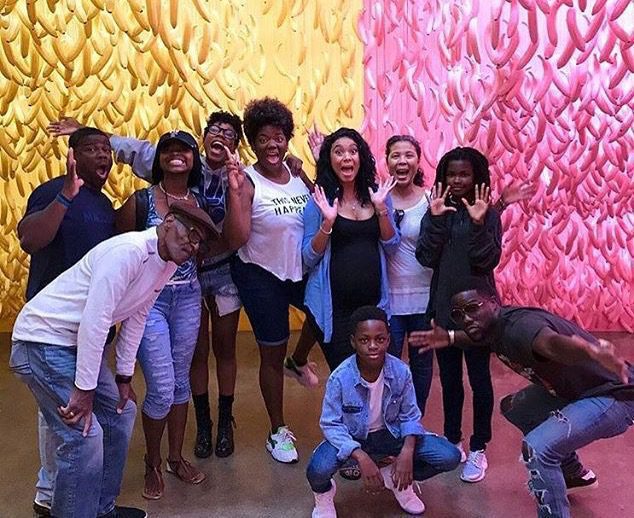 The storm blows over for Kevin Hart and wife, Eniko Parrish.
On Saturday, the model and her funnyman husband documented their laugh-filled family trip to the Museum of Ice Cream in Los Angeles.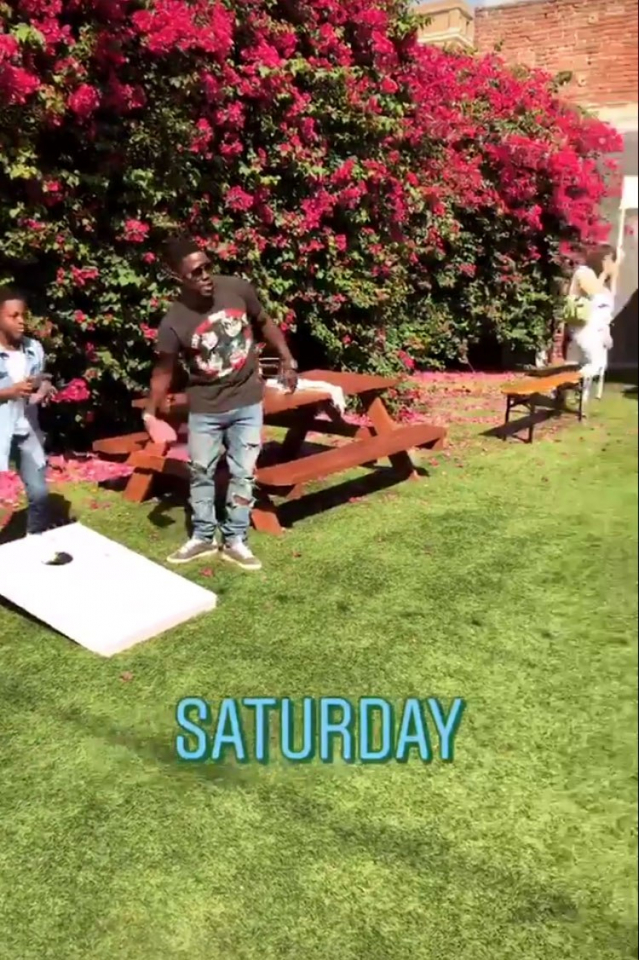 In one video clip, Parrish, 33, gave fans a glimpse of Hart's corn hole skills — it even appeared that he scored a point for his team. Later, Parrish, who's currently expecting the couple's first child, shared a sweet moment featuring her leading man showing off his pearly whites. "Um, I'm trying to take a picture, can you get out?" Parrish jokingly asked Hart.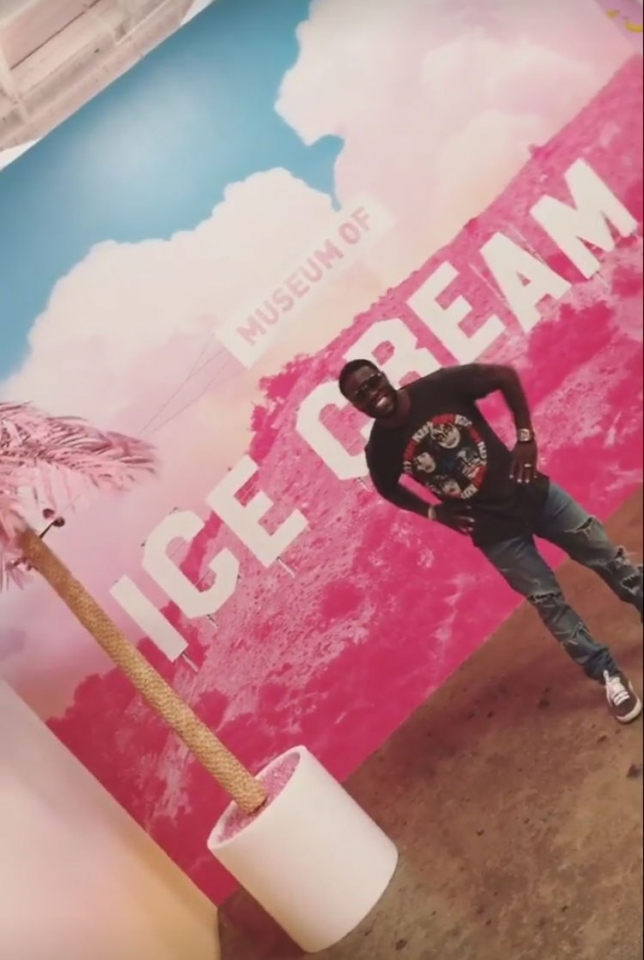 Of course, Parrish wasn't the only party to get in on the action. The Central Intelligence star posted a photo of the foursome — himself, Parris and kids Heaven Hart and Hendix Hart — posing in front of a couple of over-sized popsicles. Kevin wrote, "#Harts #TheseAreTheOnlyOpinionsThatMatter #WeChooseToLiveLoveAndLaugh #TheOnlyOnesThatMatter #HappySaturday #DopePic."
The family outing comes just two weeks after Hart was knee deep in a cheating scandal after an undisclosed person threatened to leak a "sexually provocative" video of the comedian and another woman. Hart apologized to Parrish and his children for the incident in a heartfelt Instagram video, on Sept. 16.
"I made a bad error in judgement and put myself in an environment where only bad things can happen and they did," he confessed. "And doing that I know that I am going to hurt the people closest to, whom I have talked to—my wife and my kids."
A message Parrish reportedly heard loud and clear. "Eniko is aware of what's going on and that Kevin is not perfect," an insider told "E! News" at the time. "She has accepted his apology and is focused on her pregnancy and what's to come. She has no plans for divorce. She believes Kevin is a good husband and always comes home to her."
For more pics of the Hart family outing, check out the gallery below.