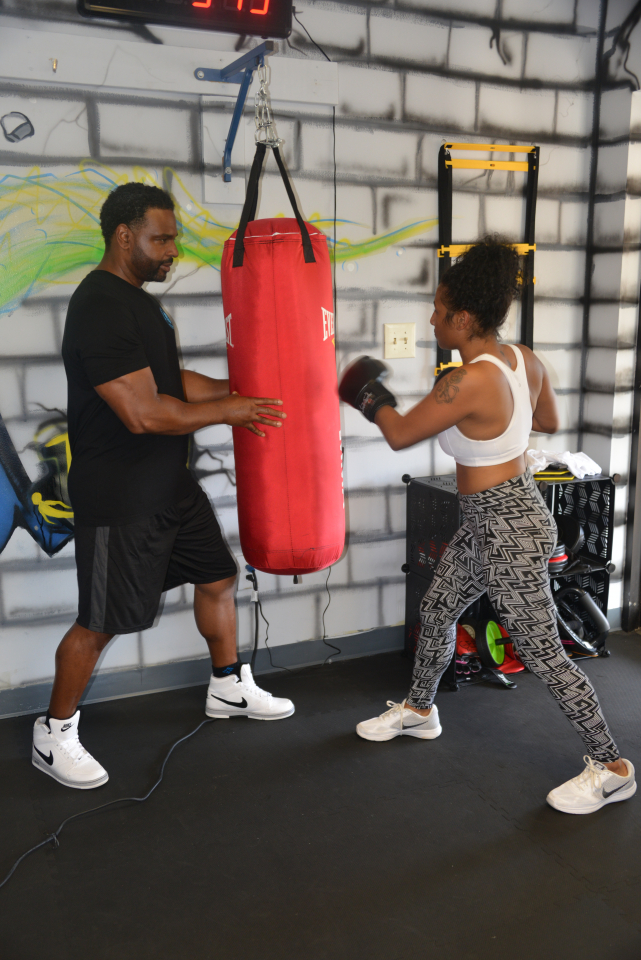 Gerald "G-FIT" Brown has been a Certified Sport Specific Trainer for over three decades. He was trained in fitness in the United States Navy and obtained an ACE and AFFA certification in Sports Nutrition and Sports Rehabilitation and he also earned an Associate of Applied Science degree in Orthopedic Technology specializing in post-surgical and rehabilitative training. He was selected to be the group fitness instructor for the U.S. Navy's bodybuilding and aerobics team. Under his coaching, he and two of his team members competed in a bodybuilding competition and placed among the top four winners.
He shares, "I was an orthopedic tech for 20-plus years."
Brown was inspired to work in the world of fitness and wellness after witnessing his "parents suffer with multiple health conditions such as hypertension, diabetes and finding my dad on the kitchen floor from an aneurysm. This made me want to live a healthier life and help others do the same and be free of these types of diseases."
He's had the privilege of training players and celebrities such as Marco Coleman (13-year NFL veteran) and his wife; Marvin Williams (Atlanta Hawks); David Justice (Atlanta Braves); R&B groups A Few Good Men and Shades of Lingo, and various LaFace Records artists while in Atlanta.
Brown relocated to Birmingham, Alabama, and soon after opened Body Exclusive Fitness and has been steadily growing his client base ever since.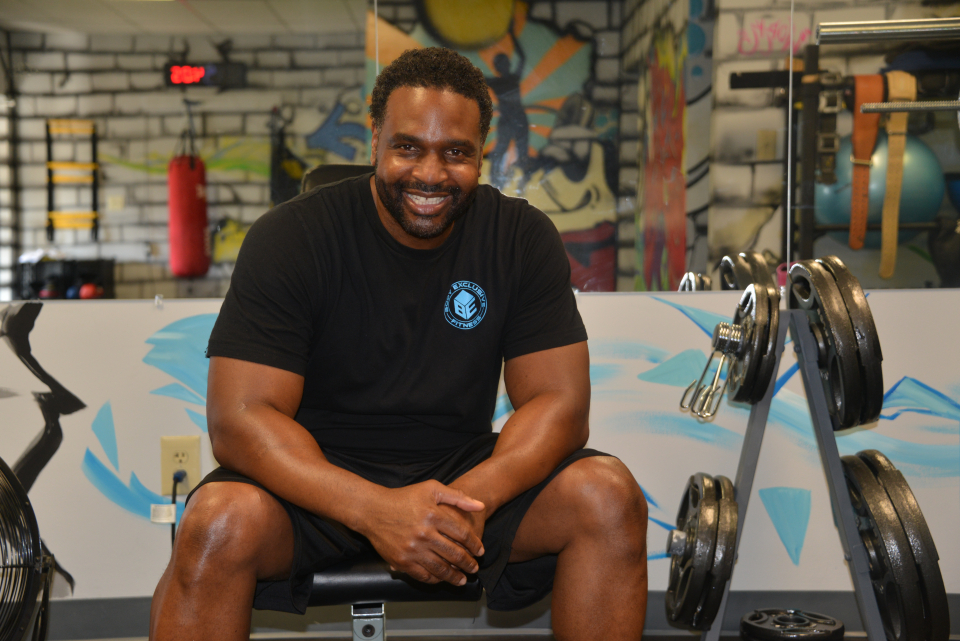 Read what else he had to say.
What can someone expect to experience by becoming a client?
Clients can expect to experience intense customized G-FIT-style training in a hyped family atmosphere.
What does success look like to you?
Success to me is living in your true purpose and passion and serving others while doing so. When past clients circle back to let me know they are still living a healthy lifestyle.
What advice would you give someone seeking to work in fitness and wellness?
First, you need to have a passion for it; second, find a mentor in the business and ask the how, what, when and why, and lastly, learn anatomy and physiology through a certified source like ACE.
How did your fitness and wellness lifestyle help with the recovery of having prostate cancer?
[My] fitness and wellness lifestyle that consisted of a vegetarian diet and a strict daily workout regimen prepared me both mentally and physically to go through 26 weeks of radiation. It helped me to have my body in a high alkaline state to destroy cancer cells. The physical component helped me fight off the fatigue that radiation can sometimes cause.
Where would you like to see your career in the next five years?
In the next five years, I would love to be traveling the country exposing people to a fun atmosphere to obtain a healthier lifestyle, launching the Body Exclusive brand into TV via a cooking show with my daughter and continuing to live a life fulfilling my God-given passion.
Body Exclusive Fitness is a private personal training studio and offers a variety of services such as personal training, group training, weight-loss, injury prevention and nutritional meal planning located at 266 Gadsden Highway in Birmingham, Alabama 35253.