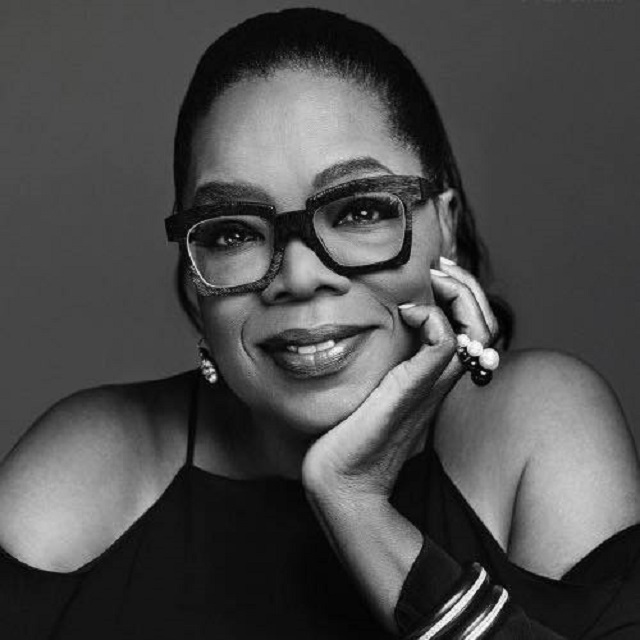 Oprah Winfrey reveals the secret to always seeing the glass halfway full.
This week, the media mogul sat down with ET, where she gushed about her latest business venture, a food line called O, That's Good!. During the chat, the former talk show host provided a little insight into how she manages so much and staying stress free, amid it all.
"The reason why you're always stressed is because you want this moment to be something that it's not," she said. "You just stop and you accept this moment for what it is. Just breathe right into that moment and it takes the anxiety and the pressure away of wanting this moment to be something it's not. Just this moment, one moment at a time."
"It is a process. It is not just one thing," the 63-year-old explained. "You don't wake up one morning and you suddenly have it all together, but you are paying attention to your life."
As for her latest business venture, Winfrey dished on the special relationship she has with food. "I love comfort food with a twist, that's why I've been dreaming up ways to make things more nutritious," she said. "When people come into my house and I would serve cauliflower and potatoes, they would say, 'I can't believe this is really cauliflower.' And so I thought, OK, let's see if that works."
According to Winfrey, her O, That's Good! line isn't the first time she's been approached to create food products. "It started out with somebody wanting me to do a car line, a cooking line, a perfume line, a makeup line, a sofa line, a furniture line — the whole thing," she shared. "But I like to do things that feel like their coming from a space of authenticity… and this just came out of nature love of good food, nutritious food. And I love gardening."
Naturally, part of that "authenticity," includes paying it forward, helping those in need of nutritious food in their homes and communities. "I believe that anything that you are doing, you have to think about what is your opportunity to also give back," said Winfrey. "We are giving back to people who need food, to food organizations and charities that serve people who are hungry and who are in need of food."
"In some communities, it's very hard to get vegetables, and vegetables are really expensive," she added.
You go, girl.