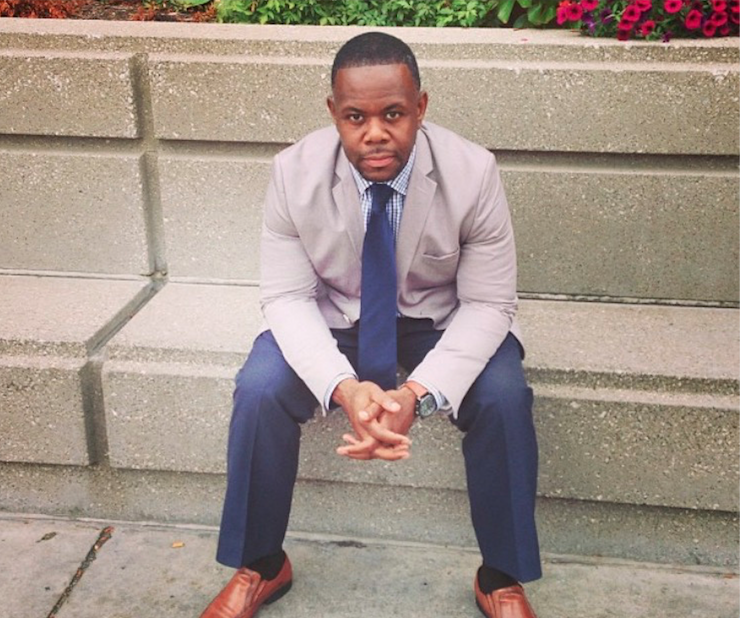 Photo courtesy of Dana A. Kenny
Dana A. Kenny is the owner of Galleria 314. Galleria 314 is a prestigious event studio located in Atlanta. Kenny earned his bachelor's in marketing from Columbia College Chicago. After taking some time off, he started his master's program at Depaul University, before transferring to UIC Chicago Campus, where he pursued a master's in public administration
Kenny's move to Atlanta came as a result of visiting for a friend's birthday and falling in love with the Atlanta market. He wanted to provide a better living environment for his children and saw the ATL as the perfect place to launch a business, which led to the formation of Galleria 314 LLC. Kenny gives all glory and honor to God for paving a way and placing amazing people and new friends in his path.
How did you arrive at this career choice? Was it a deliberate decision or a gradual and natural evolution?
Honestly, this was all God! My dream — I still dream of it [laughs]— is to open a soul food tapas restaurant. I have always loved catering to guests at my home, hosting events, cooking, and creating a wonderful experience for all who attended. The restaurant is going to allow me the pleasure of offering that every day.
Due to financial restrictions that come with launching a new restaurant concept without investors, I had to innovate a different platform to create that same experience and so God gave me the vision for Galleria 314 LLC. I am happy he trusted me with this project as a stepping stone to launching Bistro 314 LLC.
For those considering entering this arena, what skill sets do you recommend mastering? What traits are most conducive to success?
I would have to say, client service, promotion, marketing, networking, and business development, all of which I am daily working to perfect.
How do you stay at the leading edge of your craft? 
I can't say I am there yet, but I am growing there with each new client, each new event, each failure, and success. Reading blogs, attending networking events, listening to the needs and suggestions of my clients, and constantly editing myself and the Galleria 314 brand. I use the red pin a lot lol.
How did you come up with the name for your event space?
Galleria 314 represents my birthday, March 14. I brand everything 314, I believe that is God's way of telling me [that] everything I need to succeed he has deposited in me, and I can achieve anything if I believe I can.
What type of ambiance can patrons expect when visiting your establishment? 
Very upscale. Sexy. The design is rustic, industrial, with a modern contemporary vibe. Positive energy, clean, chic feel.
What inspired you to open your establishment in Atlanta?
I love the ATL market. The diversity, artistic culture and lack of event venues helped to increase confidence that this was the best move.
What affirmations do you repeat to yourself that contribute to your success?
On the mirror in my bathroom, I have about 10 daily affirmations that I repeat each morning after reading my morning word and prayer. Some of them are;  "I have the favor of God, opportunities, new levels, new blessings are chasing me down." "I was created to be a successful small business owner, I am a smart, successful, small business owner." These are just a couple, others include Scriptures surrounding God's promises that I repeat over my life, not to remind him of what he promised, but to remind myself when things seem to get rough.
What roles does technology play in your daily life? How do you utilize it?
Technology is very essential and vital. I use it to create invoices, contracts, social media post and advertising, Google ads, Bing ads, Instagram, FB, etc.
What's your favorite destination and why?
Jamaica! I love, love, love jerk chicken. Visited Montego Bay for my birthday and fell in love.  I began to look at homes in that market, wanting to purchase a vacation home there!!
What keeps you inspired? 
My children! Dylan my son, be sure to follow his IG page @_dylanalexander_, he's an aspiring child model and Daleigh, my daughter. I pray over them and strive each day to never let them down. Growing up without a father, I always asked God to show me how to father my children the way he fathers me. Their mother and I want them to become better than we are and we work together to provide them the best life possible.