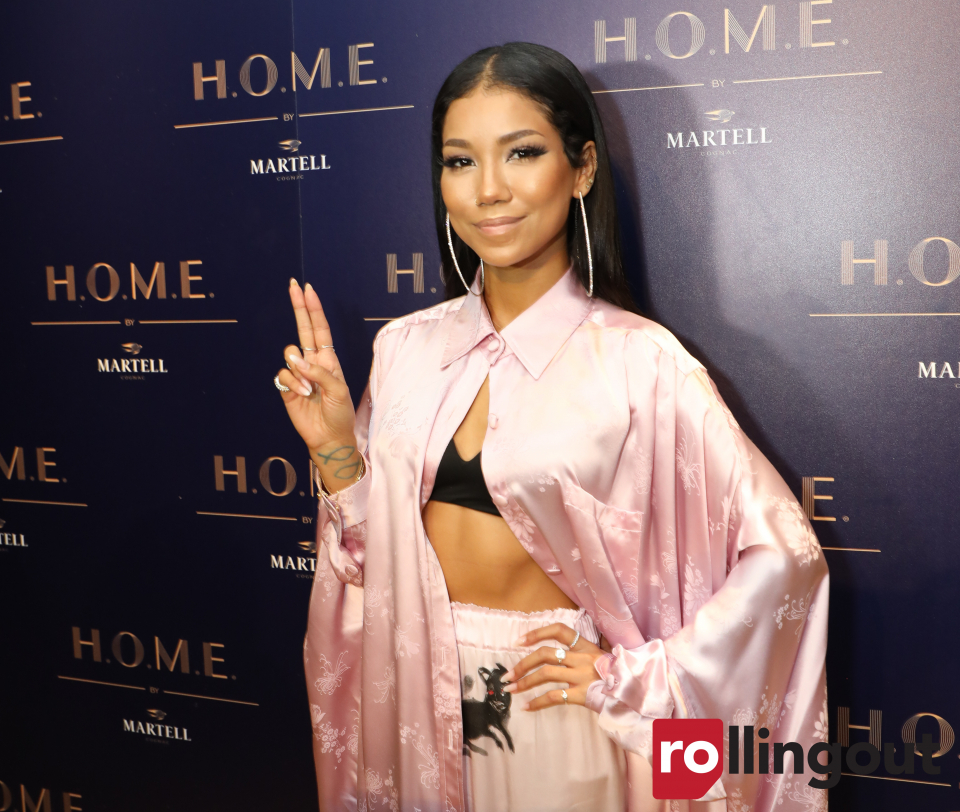 To celebrate the launch of H.O.M.E., several celebrities and influencers attended an exclusive house party at an upscale mansion in the Hollywood hills. Jhené Aiko served as host of the event, which also featured celebrities such as Jamie Foxx, Wale, and Lana Del Ray.
The H.O.M.E. experience featured music from today's top hip-hop and R&B artists, food by culinary chef Ghetto Gastro, and rooms in the mansion that featured unique themes and one-on-one tastings of Martell Blue Swift, a cognac aged in bourbon casks with unsuspected aromas and smooth taste.
Aiko recently spoke with rolling out and shared her thoughts on the launch of H.O.M.E. by Martell and her signature drink, "Trip" cocktail.
What did you enjoy most about the launch of H.O.M.E. experience by Martell in L.A.?
It was in my hometown. It was actually 10 minutes from my house so I was like 'oh this is perfect.' I felt super comfortable. I was surrounded by friends and family. Everyone at Martell has really great vibes and are just super comfortable and accommodating. I really like the whole H.O.M.E idea, bringing these events to the hometown's of the people [being celebrated]. They turned one of the rooms into [a gallery]. They had my artwork, pictures I had taken for my album, all on the wall and it just looked really cool.
What was your initial reaction to tasting your signature drink, the "Trip" cocktail?
I loved that they let me name it. And I just love it. It feels good. I'm not a heavy drinker, but when I drink, I love to feel more relaxed than turned up because I like to feel relaxed. So that's what I liked the most about it, how it made me feel. It didn't make me feel drunk you know (laughs). Smooth, mixed, perfect.