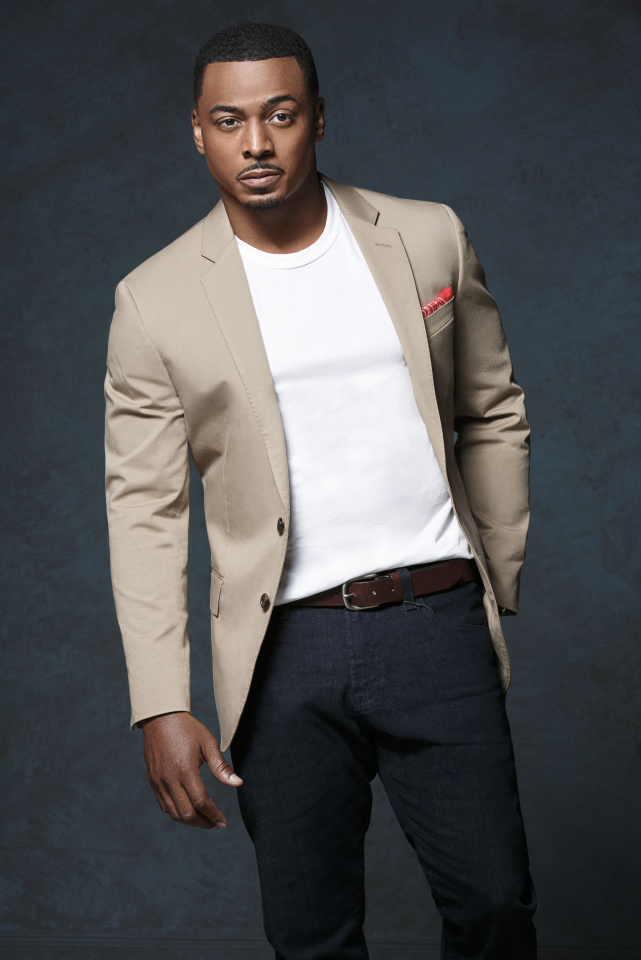 Fans are still shocked that the Lebron James-produced STARZ series Survivor's Remorse is not returning next season. Raw interactions and clever dialogue give the show a unique appeal. RonReaco Lee, who plays our favorite cousin Reggie Vaughn has no regrets about the show ending. He's focused and looking forward to his latest role in Je'Caryous Johnson's stageplay adaption of the hit film Two Can Play That Game. The production features an all-star cast including Columbus Short, Porsha Williams and Vivica Fox reprising her lead role as Shanté Smith.
During a break from rehearsals, Lee shared his thoughts with rolling out about the end of Survivor's Remorse.
"I knew for a while. I hate the fans had to find out when they did," he said. " Nothing lasts forever, I'm grateful for the four seasons we had. I'm not worried, I have faith that something greater is coming."
He also acknowledged the evolution and impact of the groundbreaking series. "The show took on a turn and went in a different direction—which a lot of shows eventually do," he said. "We started off as a comedy, but then as the time went on, we got to the dark parts. The feedback Teyonah [Parris] and I got let us know that people want to see more Black love. A lot of people want to keep seeing Black power couples. I loved playing Reggie. It challenged me to stretch. I worked with an acting coach to make sure that came together."
So are RonReaco and Reggie similar? "There are times, when I have to bring Reggie out, like when I have to get curt with someone, I bring him out," he said.
With a diverse range of roles in TV and film, the industry vet's ability is undeniable. His role in Two Can Play That Game may be the opposite of the disciplined and responsible Reggie. "I play Keith Fenton's friend, Dwain. He's in a relationship and he's got some issues," he admitted. "Like a lot of men out here, his girlfriend wants him to grow up."
True to his craft, Lee is an avid student. "I actually grew up doing plays. My mother put me into plays when I was growing up," he said. "I did a lot at the Alliance Theatre in Atlanta. I want to do more plays, on Broadway, off Broadway, off off Broadway. I love the stage. Ruben Santiago Hudson from The Quad brought back Jitney, which is a phenomenal play. I would love to play a part in that. I want to get my August Wilson on."
Lee's humility is evident in the respect that he shows his fellow artists. "Je'Caryous did a great job of capturing the essence of the movie and putting together this cast," he said. "The energy is refreshing when you're around talent that wants to be a part of the process. You would swear Porsha [Williams] has been acting onstage for awhile. … And you know Vivica is doing her thing."
Two Can Play That Game is guaranteed to make an interesting date night, especially for this Sweetest Day weekend in Detroit. Visit www.jecaryous.com for more information.
Check back with rolling out soon for our exclusive interview with critically acclaimed writer, director and producer Je'Caryous Johnson.