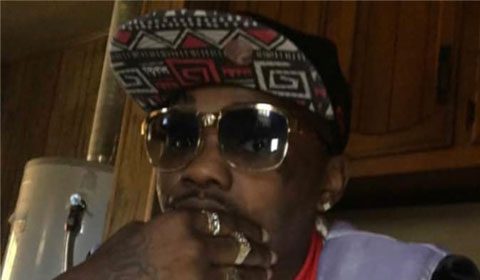 Earlier this week, Antione Collier, 29, became another victim of gun violence in the streets of Birmingham, Alabama. Collier died in a hail of gunfire this week when two gunmen ambushed him outside a pizza shop. The shooting also injured an innocent woman, who is in critical condition at a local hospital.
According to news outlet AL.com, Collier had been out of prison for over a year and just could not stay out of trouble. He was allegedly involved in gang activity, which resulted in him getting shot 10 times in a six-month period. The last time he was shot he took a bullet to the face and seemed to be remorseful about his life. His mother, Kimberly Flowers, knew of his gang activity and was always nervous when the phone would ring, thinking it was a call that her son was dead. She contacted the Birmingham Police Department about its Violence Reduction Initiative to get intervention and help for her son. While recovering from a shooting, officers visited Collier to offer advice. It seemed that he had been reached and texted to one officer from his bed, "I've cried till I can't anymore cause I'm blessed. I think when my health gets better, I wanna speak to young Black males about violence."
When Collier was released from the hospital, he soon was back on the streets and into his hustle; he liked to rob drug dealers. In two of the previous instances when Collier was shot, BPD Lt. Sean Edwards told media that Collier was allegedly stealing illegal narcotics from another individual. When Collier was killed, he was not far from the area where he had previously robbed drug dealers. It was broad daylight when Collier was gunned down by two Black men in an unknown vehicle. His bullet-riddled body lay on the sidewalk and a crowd gathered. According to AL.com, some parents brought children to look at the bloody scene and were instructed by police to leave the area with their kids.
Birmingham police Sgt. Bryan Shelton stated to AL.com, "Brazen. Very reckless. It's a total disregard for life. We are looking for an individual or individuals who clearly have no regard for life at all. We have to really consider the thought process that violence is not the answer. Resorting to violence doesn't solve anything. It only causes more heartache and pain. It's a difficult time for the families. It's something they'll never forget."