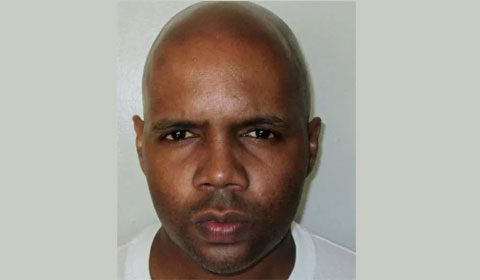 We all know that love is a powerful emotion, but certainly hate can grip a person's whole being as well. Torrey Twane McNabb, 40, showed that in great detail on Thursday, Oct. 19 when the state of Alabama put him to death. McNabb was convicted of killing Montgomery Police Cpl. Anderson Gordon III in 1997 while the officer was sitting in his patrol car. The officer was responding to the scene of an accident that McNabb caused when he was fleeing from a bail bondsman. Gordon was a devoted father of two children and was well-liked, according to his family and friends.
While on death row, McNabb was one of a group of Alabama inmates who filed a lawsuit against the state's use of lethal injection drugs. At issue is the use of the sedative midazolam, which is supposed to render a prisoner unconscious before other drugs are used to their lungs and heart. The prisoners maintain that the drug is unreliable and referred to the execution of an Alabama inmate in December 2016 who coughed and struggled to breathe for 13 minutes.
McNabb's lawyers could not get a stay of execution and as the prisoner was strapped down he had defiant last words. According to media outlet Daily Mail, McNabb last words were: "Mom, sis, look at my eyes. I'm unafraid. To the state of Alabama, I hate you motherf—–s.  I hate you. I hate you."
McNabb then raised both of his middle fingers in defiance as the drugs were pumped into his body. At one point he raised his right arm and was grimacing before he was eventually declared dead. The execution took 35 minutes during which time, relatives of McNabb were concerned that he was still conscious. Alabama Commissioner Jeff Dunn stated to media that any movements during consciousness checks were involuntary and that he was confident McNabb was not awake.