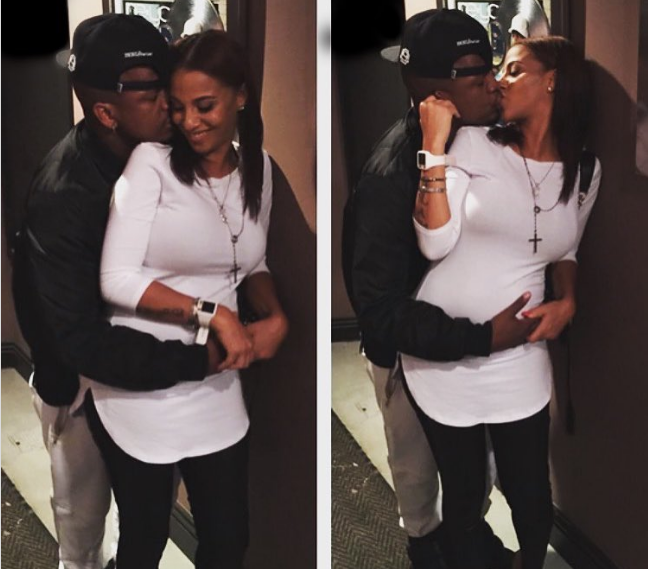 As rolling out previously reported, R&B singer Ne-Yo and wife Crystal Smith just made a big baby announcement, and you would think their fans would be very supportive. But many are not. Far from it, actually. 
Singer Ne-Yo and his "Platinum Life" wife Crystal Smith are officially having their second child together in less than two years of marriage. This will be the fourth child for Ne-Yo. 
The couple tied the knot in February 2016 and Smith had their first child about a month later. 
The singing duo already has 18-month-old Schaffer Jr. And when the new baby is born, they will join their older siblings, 6-year-olds Madilyn and Mason (born 11 months apart) with his ex Monyetta Shaw.  
Not everybody is here for the good news, unfortunately — especially those who sympathize with Ne-Yo's former fiancée Shaw.
A couple of years ago, Shaw revealed on the reality show "Atlanta Exes" that Ne-Yo asked her to tie her tubes and said he would get a vasectomy. Apparently, they made a pact to do these procedures together since they planned on staying together. Shaw went through with her end of the deal, but Ne-Yo did not. Eventually, Ne-Yo moved on from the relationship and into the arms of Smith, an artist he was mentoring. Shaw felt like she was played by Ne-Yo. Now it is quite possible that Shaw will be unable to have children with anyone else that she meets and settles down with. And this has her supporters very angry with Ne-Yo. 
While many comments on Ne-Yo's and Smith's Instagram accounts are congratulatory, there are a lot of hateful ones as well, according to TMZ and The YFB.com:
"Not your first children mother since you told her to tie her tubes."
"I feel bad for the ex. Yeah the ex may be good now and that may all be on good terms…but it's still messed up that she can't have more kids but he can."
"But made your ex wife tie her tubes .. you sick b—— gay a–."
"This from the man who told his ex-fiance he didn't want anymore kids and they decided TOGETHER that she should get her tubes tied. Then you leave her and marry the next chick and have 1.5 kids with her. Meanwhile your ex can't have more kids if she wants to. Boy bye"

One angry fan commented this way: "Don't get why u made ur other baby mama burn her tubes just to move on n keep having kids … that's just plain ole mean smh nice music but an a–hole in real life." 
Another went after Smith's scalp, referring to her as a "snobby hoodrat" and firing this warning shot: "@itscrystalsmith he will shut on you eventually like he did baby mother #1. Trust me. You just needed stability with a check."
"Man you need to slow down," another fan told Ne-Yo. 
The one person who did not go off on Ne-Yo? The woman he left, which happens to be the mother of his first two children, Monyetta Shaw. 
Shaw celebrated the news, and her Instagram followers praised her for being "classy."
"So glad that I don't have to hold this secret from my M's anymore!! They're excited about their new sibling," Shaw wrote.
"God you are so classy! Wish more people were like you," one fan wrote to Shaw.
Another added, "You are the true meaning of phenomenal Woman. The Lord have something great for you. Truly a inspiration."