Spiced Cider Punch
Ingredients
8 oz. Jack Daniel's Tennessee Fire
16 oz. apple cider
8 oz. sour mix
3 apples
Method
Combine all ingredients in large bowl (or pumpkin), stir and add three apples and dry ice for smoky effect. Serve chilled.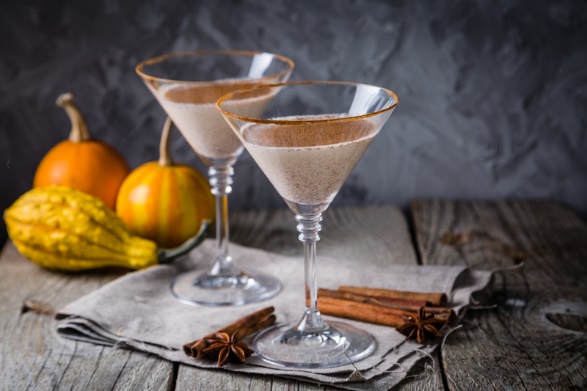 Treat, No Trick
Ingredients
1 oz. Jack Daniel's Tennessee Honey
1 oz. Rum Chata
1 oz. Bailey's Irish Cream Liqueur
Method
Shake with ice and strain into a chilled martini glass.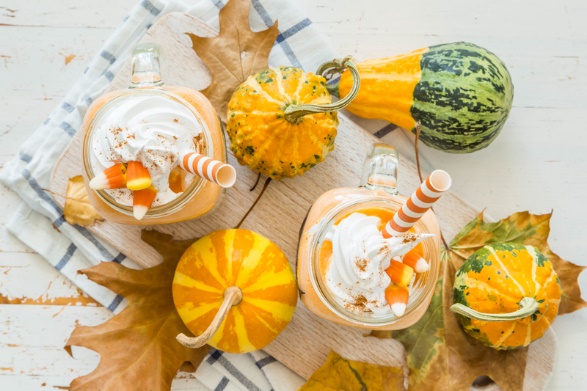 Jack Fire O Lantern Pudding Shots
Ingredients
8 oz. Jack Daniel's Tennessee Fire
1 packet of pumpkin spice pudding mix
8 oz. cold milk
8 oz. cool whip
Method
Whisk together first 3 ingredients. Fold in Kool Whip. Put in a tray and freeze 4-5 hours. Top with lightly whipped heavy cream and candy corn for garnish.
When The Kids Are Away…
Ingredients
2 oz. Jack Daniel's Tennessee Fire
1 oz. Simple Syrup
10 oz. Vanilla Ice Cream
½ ripe banana
2 ½ oz. whole milk
Method
Blend all ingredients and top with whipped cream and sliced bana