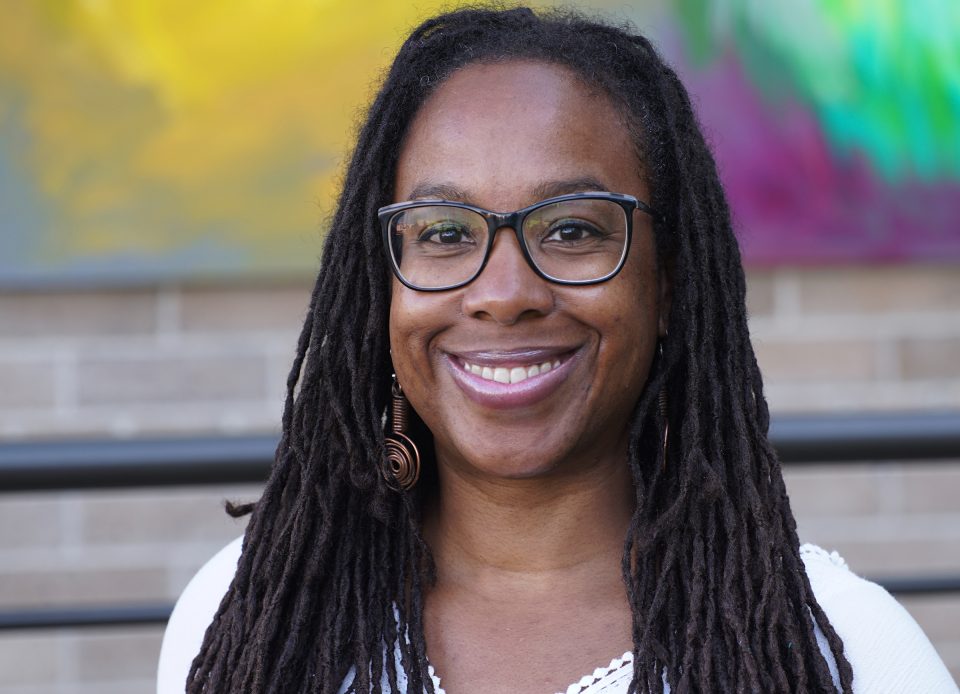 Tia Richardson, Milwaukee native artist joins rolling out's creative class to discuss her partnership with former Buck and celebrity artist, Desmond Mason as well as Jack Daniels, completing an Art of Flavor mural embodying Jack Daniel's Tennessee Honey and her fluid expression of Milwaukee's Black community.
What does the Art of the Flavor mean to you? What does it mean to you to be a part of this program?
My flavor is Jack Daniel's, Tennessee Honey. The art that I do is for the Black community at heart, celebrating the heart and soul of the Black experience in Milwaukee. And I wanted to highlight some of the elements that we enjoy as a community and take a look back at some of Milwaukee's better days. In the 1950s and 60s, Milwaukee was the number one place in the nation for Black people, Walnut Street was the height of Black businesses. So I feature that in the mural. There's consistent and persistent creativity that we express. Those are just some of the vibrant elements at the heart of the Black community, and it's creating that sweetness for ourselves and that's where the honey aspect comes for me. That's how our soul shines through, and those are just some of the ways that we can enjoy the sweetness in life.
What do you want people to take in their soul from your artwork?
It was hard, being posed with the question of, how do I do art that reflects the Black experience in Milwaukee, because truthfully, it's not one experience. And there are so many spaces and ways that people identify within the Black community. Knowing that there were better days [for Milwaukee] as well as the depth of our creativity and the persistence, and the way that it has permeated the culture, throughout America and the world, musically, creatively, and otherwise, really spoke to me. So no matter what people take from it, that part of the inspiration piece for me, is that people can look at it and find something that might speak to their own experience. So I appreciate giving people the freedom to experience the art however it lands on them because our experiences are so different.
What are some of your favorite flavors in life?
For me, caring. And I feel that we need more avenues for that, in society, and for people to be able to feel that. That's why that freedom to reflect is so important for a person to experience because there's something that comes alive in their eyes if there's a feeling there. There's care there, an exchange, we're sharing together. That's what life is — a journey and it's about caring and the more chances I get to express that through art motivates me.
For more information on the Art of Flavor and for mural locations visit JD.COM/ARTOFFLAVOR and to find out more information on the Milwaukee Bucks Foundation, please visit https://www.nba.com/bucks/foundation.