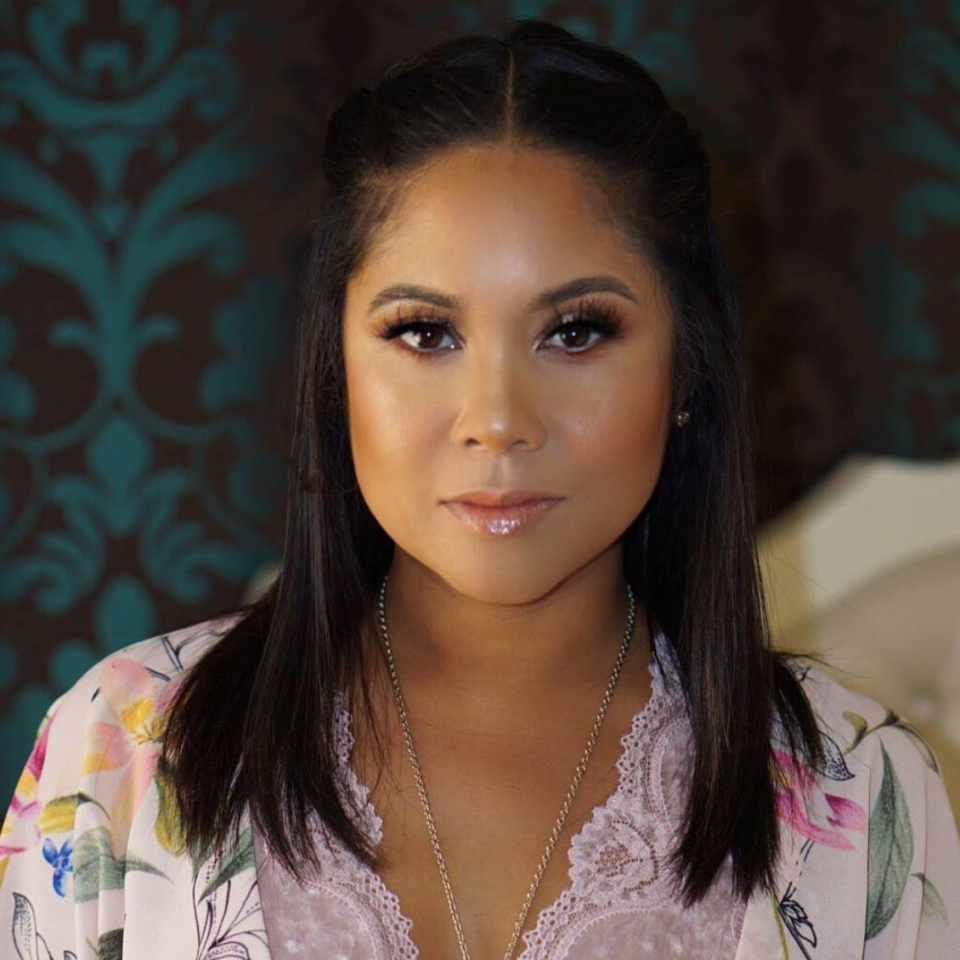 The road to success for veteran radio personality Angela Yee wasn't paved with strategic business moves and a blueprint. During the early stages of her career, the Wesleyan University graduate was paying her dues the old-school way by working as an intern for Wu-Tang Management. Volunteering landed her the opportunity to write skits on GZA's album, Beneath the Surface. She started managing him and eventually took on recording artist Jay Electronica.
Yee was confident she had the skills and the hustle to make a name for herself in the entertainment business. But, it took a push from a colleague in close proximity to co-sign her talent. Yee credits Eminem's manager Paul Rosenberg with helping her land her first on-air gig. "He hosted a show on Shade 45, and it just so happened that the producers wanted a woman on the show. I auditioned for weeks," she said.
Little did she know a rookie interview with hip-hop legend Jay-Z would convince the SiriusXM execs to hire her full time. She then went on to host her own shows called "Lip Service" and "The Morning After with Angela Yee."
Yee has now opened a juice bar in her hometown of Brooklyn, New York, called Juices for Life while continuing to juggle her popular podcast "Lip Service" and co-host alongside Charlamagne Tha God and DJ Envy on the most famous radio show in the country, "The Breakfast Club."
Radio is indeed a fickle business, but Yee has fearlessly navigated to the winners' circle. Here, she shares how she's kept her feet planted in the top spot.
Working as a media personality is no easy task. What inspires you to show up to work every day? 
The hardest part of my job is getting up so early. I realized a couple of years ago that it's all about how you think when getting up in the morning. You have to say to yourself, "I'm excited to go to work, and I can't wait to find out what's going to happen today." … I also have a responsibility to other people who start their day off listening to me on "The Breakfast Club."
How important is it to have a spiritual foundation to keep you grounded? 
It's super important to me. It's about the energy that you put into the atmosphere. I do believe it's super easy to get jaded in what it is that we do because you get disappointed so much by people and circumstances. … It's important for me to be who I am no matter who everybody else is. I am fortunate to have a great balance of family and friends who support me and keep me grounded. Treat people well even if you don't think they mean well. I like to know that I always did what was right.
To whom or what do you attribute your success? 
Networking along with working very hard has been one of the most important things that I've done. Whenever I do go out, it's always with a purpose or to support someone. I got the opportunity to work with "The Breakfast Club" because I ran into Gee Spin, who was a programmer at Power 105.1. He told me he would love for me to do something over at the station. It's really just about people seeing you and observing how you carry yourself in public and taking a liking to you. Go out and network and support people who really deserve it.
As an industry veteran, you've had to make a significant number of judgment calls. Looking back, what is the best and worst decision you've made in your career? 
The worst decision I made was quitting my job with Wu-Tang to work somewhere else to make $10K more, which was a lot for me back then. I should have stayed there and negotiated for more money. The best decision was when I got offered the job at HOT 97 and turned it down. No one had ever turned down a job there. A lot of people told me to take the job at HOT 97 because it was the biggest deal in radio at the time. I would have been making less money and my name would not have been on the show. I told Ebro I was going to stay at SiriusXM because I had my own show and wanted to build myself up as a personality and walk into a bigger situation.
How did you know it was time to make a shift in your career? 
I had been on SiriusXM with my own show for four years. I was feeling like what's next. Before I got that offer, I had two other offers that I didn't take. When I signed to be on "The Breakfast Club" a lot of people told me that it wouldn't work because there were no morning shows that had three characters who have equal roles. I made it very clear when I sat down with the program director at the time that my part had to be equal because a lot of times as a woman they don't look at you as the main host.
In your opinion, what is the most significant barrier regarding female leadership? 
If you would have asked me this question last year I would have said that we don't support each other enough. … I always try to find the positive and learn from other people. People always try to pit women against each other. Amanda Seales talked about it when she came on "The Breakfast Club." We both worked at SiriusXM, and when I first came on board, they kept telling her I was coming for her spot. We ended up being super cool but other people wanted us to not like each other.