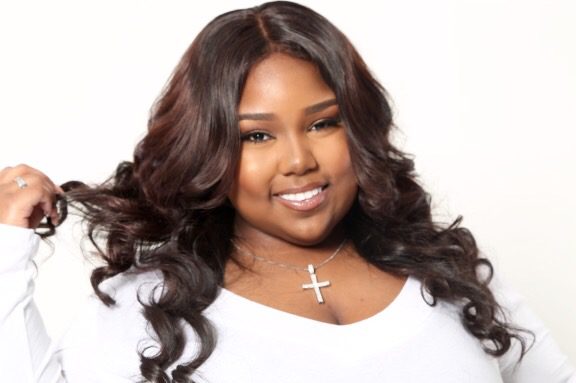 Unlike most 23-year-olds, Tiana Bell has found her calling in life. The Detroit native found her passion in the hair industry when she was only 18 years old. When Bell realized she not only could see herself as a salon owner and lead stylist she decided to end her goals of becoming a doctor and to focus full time on her business, named after her younger brother, AllenMichael Virgin Hair. To learn more about Bell's matriculation into entrepreneurship, check out our interview below.
What's your background and how would you describe what you do?
Well, I am now 23 years old and I am the owner of AllenMichael Virgin Hair and the AllenMichael Experience Salon. I make custom wigs for women dealing with breast cancer, alopecia and hair loss. My job is to make women feel beautiful during and after dealing with such tragedies in their lives. I also sell hair extensions all over the world.
When you decided to start your company, what was your biggest fear and how did you overcome it?
I started my business as a hustle in college at the age of 18 or 19 years old. I was literally selling hair out of my trunk and was shocked that people wanted to buy hair from me. Then I taught myself how to make wigs, just by looking at a few YouTubers while bored in my dorm room. I decided to stop going to school to be a doctor because I knew hair was my lifelong passion. I took my student refund and set aside money for a photo shoot, paid for my logo, made a website on Big Cartel, and got a few Instagram flyers made and made my business legal with an LLC. My biggest fear was taking my business serious because I still had a 9-to-5 job. But it wasn't until my checks became smaller than what I was making while selling hair and wigs that I knew I should step out on faith and give this thing a go full time, and I'm so happy I did!
What are the five most important factors in starting a hair extension company?
1). Having your company mean something to you, not just selling hair because you see everyone else do it. So many people get caught up in thinking things are glamorous with having a business that they think jumping on the bandwagon will make them a million and no hard work is needed in between.
2). Having a great product, so you know that when people buy hair from you they will tell everyone about it!
3). Marketing yourself, let everyone know who you are and what your company is. Show how invested you are in your company and those customers will come!
4). Customer service is key! You will need to learn how to talk to people, treat people a certain way and stay on top of everything,
Customers appreciate the effort and a smile.
5). Finally, patience, don't get discouraged if things don't happen for you overnight. Shoot I'm still not where I want to be but it will happen in due time.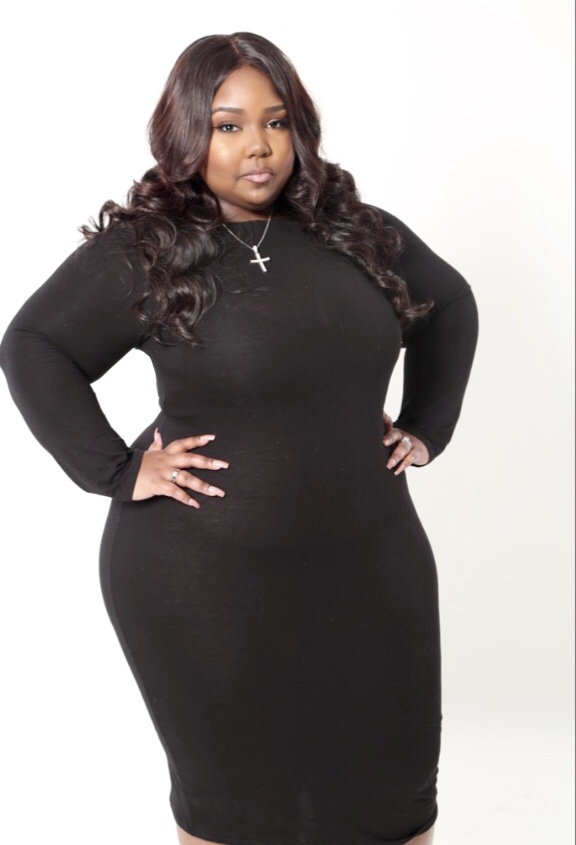 Being a salon owner you have many employees; how did you adjust to being the boss and what do you love and dislike about being in charge?
Being a salon owner is very hard and stressful at times. I've been through my share of hairstylists and the hardest part is having to fire someone. Or be the "boss" instead of a friend to ensure everyone knows how serious you are. Especially being young people may look at you like "whatever" I don't need to follow her or the rules of the shop. But you must be stern in business or people will walk all over you.
Tell us about a difficult time in your life that you overcame and explain how you do so.
The most difficult time in my life was when my mom was diagnosed with breast cancer. I had to juggle everything; taking care of her and my brothers, going to school and still trying to be a 20-year-old. But I just started my business and I thank God because that year I made $100K and could provide for my mother and brothers. So, with faith, I could overcome such a tough but rewarding year.
What do you want your supporters to take from this interview?
I want my supporters to know that being an entrepreneur is not easy at all, but if you go after your dreams it can be the most rewarding thing you've ever conquered in life. Never give up because there are gonna be times that you feel like you can't do make it, but just know you can. Give it your all and let no one stop you!