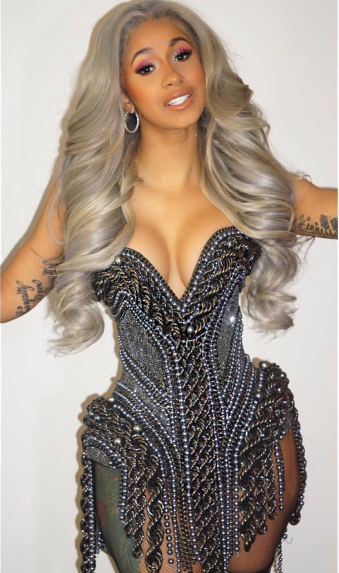 Former "Love & Hip Hop: Atlanta" lightning rod Joseline Hernandez has managed to crowbar her way back into the national headlines. And she's using that crowbar to try to bludgeon her rap rival, former "Love & Hip Hop" star Cardi B, with a profane diss record.
It was evident during Hernandez's final days on "LHHATL" that she was feeling some kind of way about Cardi B's meteoric rap success, that feeling of jealousy was confirmed by Hernandez's ex-boyfriend and baby daddy Stevie J., who said Hernandez thought she'd have the success that Cardi is experiencing.
Cardi B, as most know by now, is the 25-year-old New York City sensation who is, by far, the breakout hip-hop star of 2017 and one of the hottest musicians in the country, period. The Bronx beauty's debut record, "Bodak Yellow," rocketed to No. 1 on the Billboard Hot 100 charts with the New York Times calling the song the "rap anthem of the summer."
Hernandez, on the other hand, has the personality of a hand grenade in that you never knew when she was going to explode (which was often). After multiple attempts to gain acceptance in the rap industry, mostly through her tumultuous relationship with producer Stevie J, she quit both "LHHATL" and her romance with Stevie and vowed to move to Miami.
Now Hernandez, who recently gave birth to her and Stevie J's baby, Bonnie Bella, just dropped a Cardi B. diss record from out of nowhere. The name of the Hernandez record, for which she gave a tease online, is calle "Hate Me Now. "
Here is an extended clip.
"…drag a Bronx b—- yea I said it…bloody my a–….you holler blood who the hell cosigned this H-."
What do you think of what you've heard so far?
Joseline Hernandez – Hate Me Now (Cardi B Diss) 👀👀👀👀 pic.twitter.com/1MPQ3FWRxr

— ғᴇᴍᴀʟᴇ ʀᴀᴘ ʀᴀᴅᴀʀ 💋 (@FemaleRapRadar) November 15, 2017