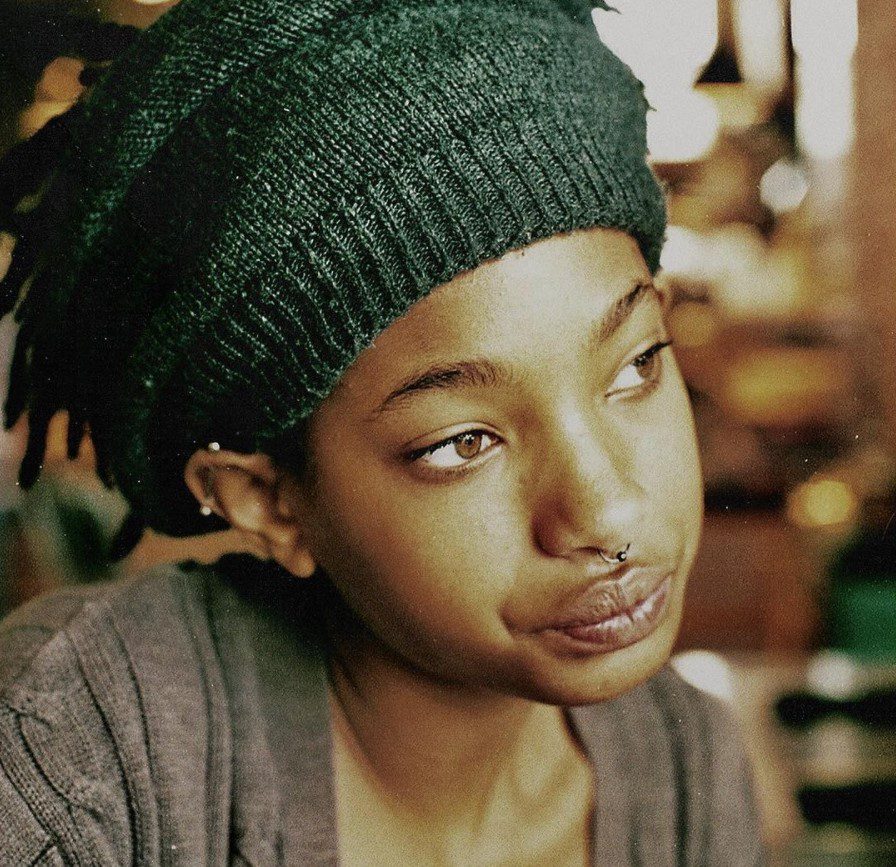 Since breaking into the spotlight years ago with her Billboard hit "Whip My Hair," Willow Smith, the child of Will Smith and Jada Pinkett Smith, has been a fixture in the pop culture landscape as one of the most talked about celebrity teens on the planet. However, even though Smith isn't as active in the spotlight as her brother Jaden Smith, the younger Smith recently spoke about her life as a teenage celebrity and she admitted that the fame is "terrible" for someone as young as her.
"I'm going to be completely and utterly honest, it's absolutely terrible," says Smith in a new interview with Girl Gaze magazine.
In the interview, Smith explains that the problem with teenage celebrity is that fans and non-fans feel as though they have a right to know about and talk about celebrities' lives. Although adults may already have the thick skin for that kind of scrutiny, kids who are still trying to figure themselves out have to do so as the world is watching and critiquing.
"Growing up and trying to figure out your life … while people feel like they have some sort of entitlement to know what's going on, is absolutely, excruciatingly terrible — and the only way to get over it, is to go into it," she said. "You can't change your face. You can't change your parents. You can't change any of those things."
Smith then addressed the obvious slew of child and teenage celebrities who have come before who weren't able to navigate the harsh realities of celebrity life and end up dealing with things like addiction and mental health issues.
"I feel like most kids like me end up going down a spiral of depression, and the world is sitting there looking at them through their phones, laughing and making jokes and making memes at the crippling effect that this lifestyle has on the psyche," Smith said. "When you're born into it, there are two choices that you have: I'm either going to try to go into it completely and help from the inside, or no one is going to know where I am and I'm really going to take myself completely out of the eye of society. There's really no in-between."
Well, what do you think of Smith's comments on celebrity life for teens? Let us know in the comments.