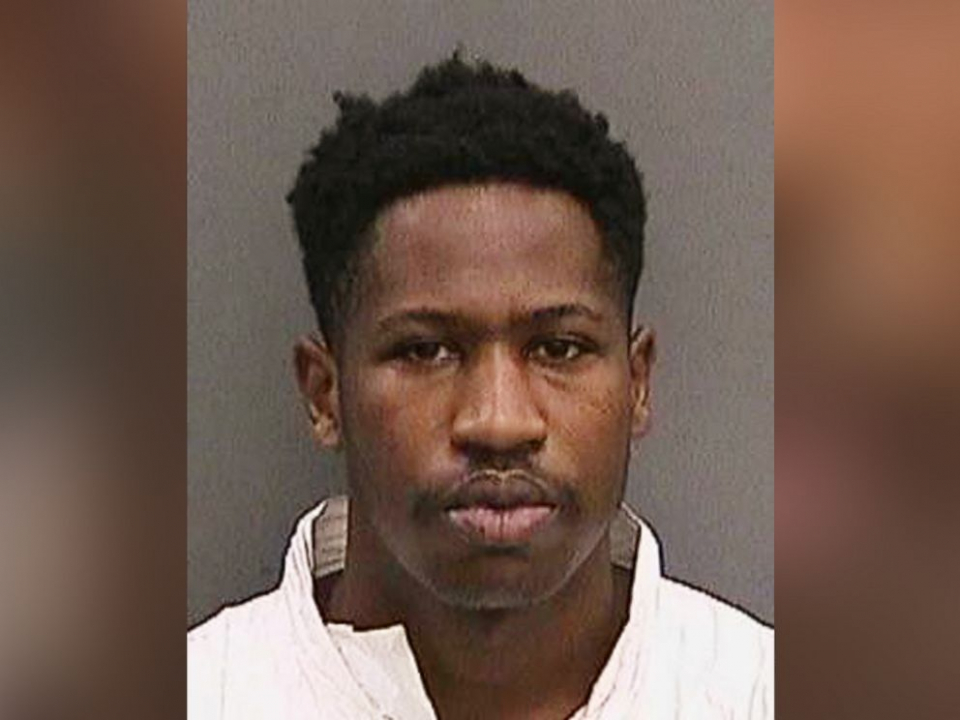 To his parents, Howell "Trai" Donaldson III, was their 24-year-old son who had a host of friends. He worked at McDonald's and briefly attended college at St John's University in New York City where he was a walk-on player in the 2011-12 season for the Red Storm basketball team and initially had plans to start a career in sports management.
They don't know this man who has been charged with four counts of first degree murder, for striking down four strangers with gunfire, and terrorizing the Seminole Heights neighborhood in Tampa, Florida for 51 days. He reportedly purchased the firearm used in the killings legally six days before the shooting death of Benjamin Mitchell, 22, on Oct. 9. Two days later, 32-year-old Monica Hoffa was killed. And on Oct. 19, Anthony Naiboa, 20, was allegedly murdered by Donaldson. All of the October victims were either getting on or off a city bus, or were at a bus stop when they were shot dead. Ronald Felton, 60, was shot dead Nov. 14 while on his way to volunteer at a food pantry.
Howell Donaldson Jr. and his wife, Rosita, held a press conference about their son's arrest on Friday, Dec. 1. "We're here to support our son through this," the father told the Tampa Bay Times. "And we just want to let the families know that we love them. Our hearts are heavy for their loss."
They are local business owners of Shear Excellence Hair Academy in Tampa and Valrico.
McDonald's worker Delonda Walker turned the gun belonging to Donaldson over to police, which led to Donaldson's arrest. Donaldson was arrested by Tampa Police at a McDonald's in Ybor City after he brought the loaded gun, a .40-caliber Glock, to his job at the restaurant and asked a co-worker to hold it. She will receive a $110K reward because it was proverbially the smoking gun police needed to connect the killings.
His mother said, "I felt devastation for the families when it first started, and I prayed for those families when it first started and then, when they arrested my son I felt devastation because I love my son."
A motive behind the killings remains unclear. He remains in jail.
"We're going to lean on our faith as we go through this ordeal and we're going to allow God to be God," Trai's father added. "It's been difficult for everyone as my wife said not only for us but for victims in this case."