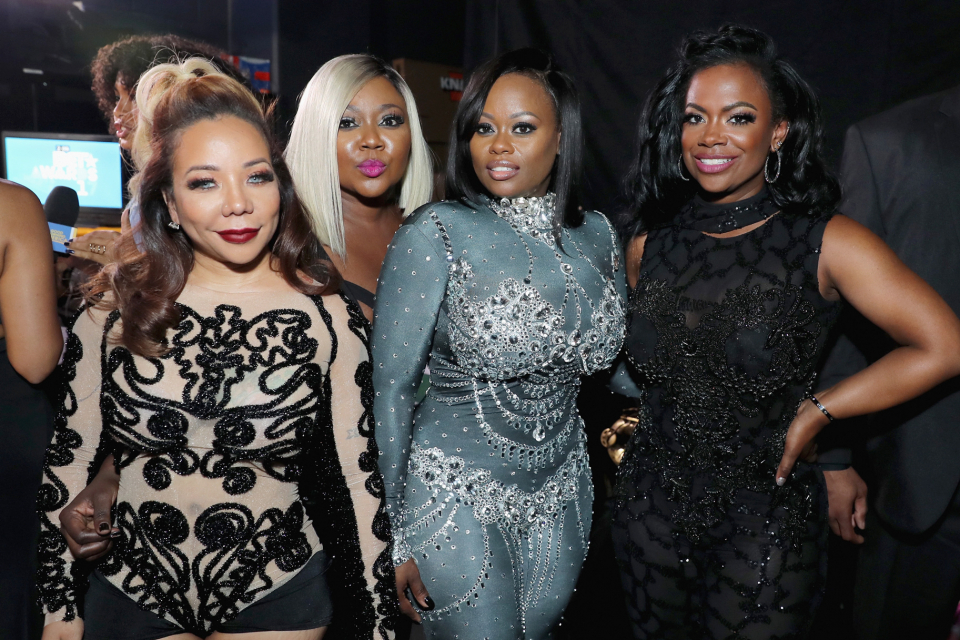 Despite some serious setbacks and the probable loss of a group member, Xscape appears to be on an upward trajectory from a branding and musical standpoint. The group, which stunned fans last month by alerting their large fan base that they'll be releasing new music without "Real Housewives of Atlanta" star Kandi Burruss, has now hired a new manager.
According to HipHollywood, the trio (LaTocha Scott, Tameka "Tiny" Harris and Tamika Scott) signed a contract with Tamar Braxton's estranged husband, Vincent Herbert, to manage them.
Herbert, a music industry veteran, recently signed Remy Ma to his roster.
Tamika Scott told the entertainment website about how the two entities became one: 
"We sat down with (Herbert), had some food and just talked, like how most business takes place, he just got our vision and he saw the potential in us," Scott said.
Harris, who is very close friends with Tamar Braxton, can barely contain her excitement about the new partnership with Herbert and what direction he might be able to take the group now that Burruss is pursuing other projects. 
"We love what he did with Tamar and Lady Gaga and we also knew he understood the business. We're really excited," Harris said.
The trio says that they will continue to work with Mona Scott-Young as it pertains to their TV and film projects including a biopic for Bravo. However, LaTocha Scott made it explicitly clear that "Vincent manages the music."
In other Xscape news, last month, the trio released the song "Dream Killa." It's the first track released by the group that doesn't feature Kandi. They also recorded "Wifed Up" as a three-woman show. It remains to be seen how the group fares from here forward. 
We wish the singers all the best.