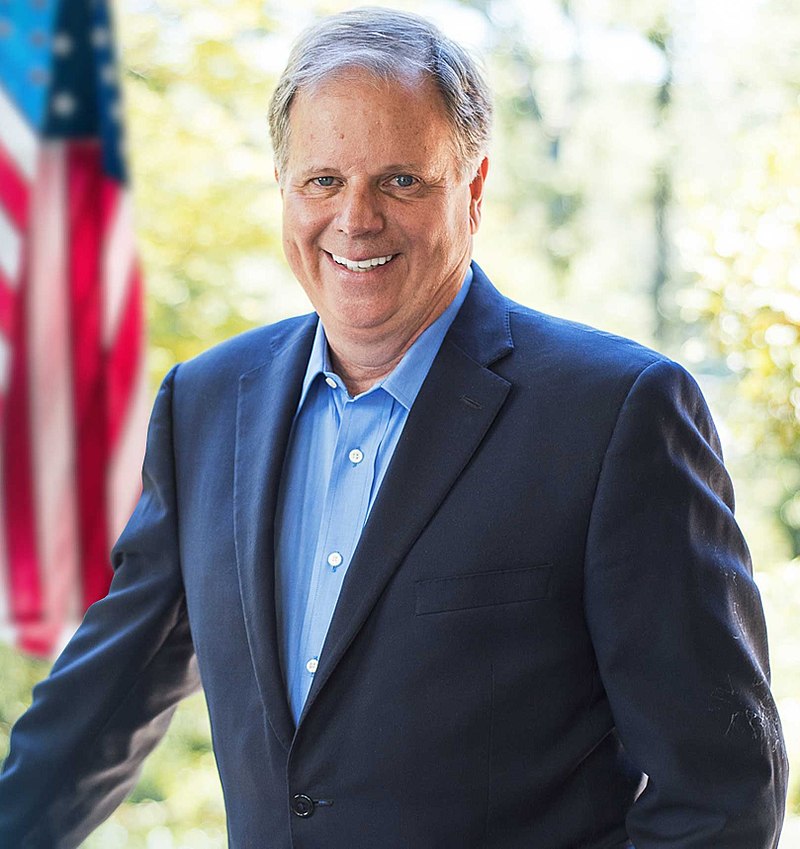 Gordon Douglas "Doug" Jones an American attorney and prosecutor is the Senator-elect for the U.S. state of Alabama. "I am truly overwhelmed. I have always believe that the people in Alabama have more in common than what divides us. We have shown the country the way we can be unified," Liberal Democrat Jones says in his victory speech on Tuesday, Dec. 12. "We have come so far and the people of Alabama, we have spoken. This campaign has never been about me. It has never been about Roy Moore. It has been about you and your sons and daughters. It's the volunteers who made 1.2M vote calls around the state. I keep hearing about every community. [To my] African American community. Thank you. [To my] Latino community. Thank you. [To my] Jewish friends. Happy Chanukah! We have built this everywhere we have gone. This entire race has been about dignity and respect. Everywhere in this state, regardless of which zip code you live in will get a fair shake in life."
"This is a wake-up call for Democrats, they have taken the Black and poor white people votes advantage for a long time, " says Charles Barkley who has benn a supporter of Jones. Barkley is a native of Alabama and was speaking live from Jones' election headquarters.
At the time of this writing, Jones won with 49.7% (655,769) in comparison to Roy Moore who amassed 48,6% (641,393) of the votes. There were 22,360 write-ins which made up 1.7%. This seat was vacated by Jeff Sessions né Jefferson Beauregard Sessions III. Moore refuses to concede, much like Atlanta mayoral candidate Mary Norwood. John Merrill, Alabama Secretary of State, will certify the election between December 26, 2017 and January 2, 2018. The U.S. Senate is comprised of 49 Democrats and 51 Republicans.
Congratulations to Doug Jones on a hard fought victory. The write-in votes played a very big factor, but a win is a win. The people of Alabama are great, and the Republicans will have another shot at this seat in a very short period of time. It never ends!

— Donald J. Trump (@realDonaldTrump) December 13, 2017
President Donald Trump has been pushing and rooting for Moore, who also has been accused of misconduct, congratulated Jones on Twitter. Here are more reactions.
So excited!! I believe this is the beginning of a real turning point for our country. #DougJones is a man of integrity who will serve #Alabama well.

— Barbra Streisand (@BarbraStreisand) December 13, 2017
#DougJones has won the Alabama Senate seat vacated by #JeffSessions. I believe he will bring not just honor and pride to all the good citizens of Alabama, but a way forward to the decent jobs, education, and economy everyone wants.

— Bette Midler (@BetteMidler) December 13, 2017
" The African American community THANK YOU" #DougJones

— MichaelaAngela Davis (@MichaelaAngelaD) December 13, 2017