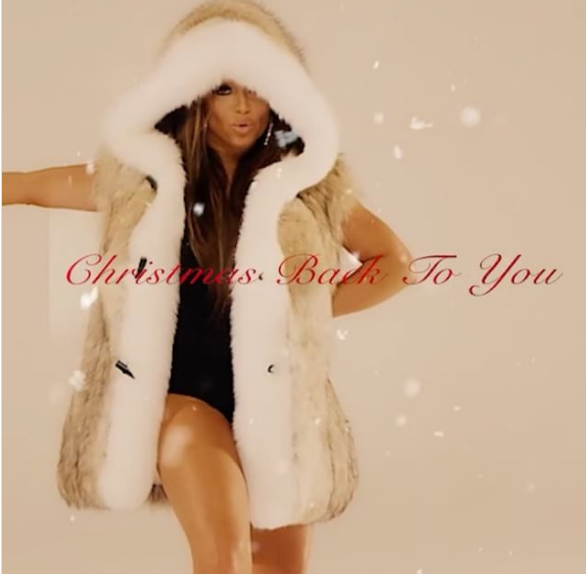 Silky songstress and reality star Chante Moore was in the midst of a career rejuvenation campaign that has suddenly gone awry. It seemed to be running smoothly as she has deftly used the vehicle, "R&B Divas: LA," to re-establish her brand and showcase her vocal skills.
However, that smooth ride has hit some serious potholes. She is the defendant in a multimillion-dollar lawsuit that says she illegally obtained stolen money to subsidize the production of her seventh studio album.
Moore is accused of knowingly accepting the money that was fraudulently obtained by a criminal enterprise and using it to also artificially inflate her sales.
According to The Blast, Moore has found herself wrapped up in a complicated fraud and racketeering case that essentially led to two men claiming they were defrauded out of $3.6M.
The men who were ripped off claim their money was used to open a hair bar in Georgia, buy a house and support Moore's career.
Moore has reportedly denied the allegations vehemently and wants the judge to throw the case out.
In their lawsuit, the two men claim the defendants used some of their money to buy Moore plane tickets for her musical tour, lavish her with gifts, fund the production of and marketing campaign for her seventh album, The Rise of the Phoenix, and even to "pay off her significant personal debt."
The plaintiffs accuse Moore of knowing in advance that the money was obtained illegally and the investments made into her career "were designed in whole or in part to conceal or disguise the nature, the location, the source, the ownership, and the control of the proceeds" of the alleged illegal activity, The Blast states in its report.
In addition to the statements above, the plaintiffs also allege that their money was used to "artificially enhance" Moore's album sales through iTunes purchases.
According to the suit, the plaintiff's –portion of any profits from Moore's latest release since their money was "directly used to finance the launching of Moore's latest resurgence effort with her new album, including all advertising and marketing efforts put forth therewith."
The Blast reports that someone in Moore's camp is flush with cash reserves because Moore is also releasing a new Christmas album this year and has accompanying videos to boot.