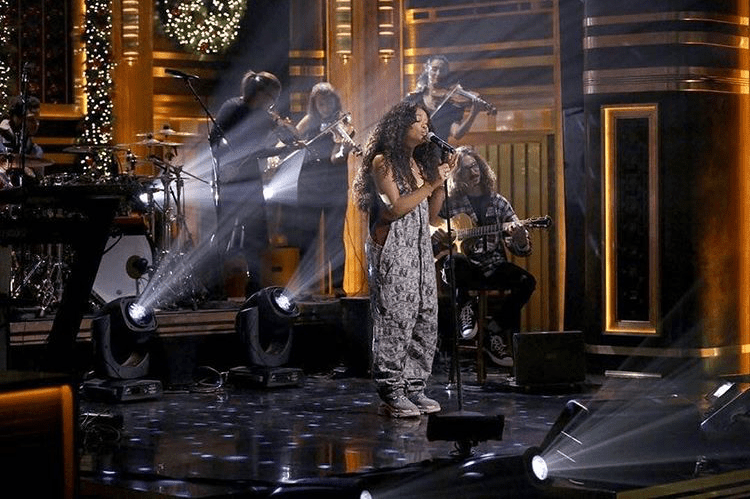 The new class of R&B acts have swept through the last year in a genre-bending breeze.
R&B in the first decade of the 2000s was powered by love, happiness and the beautiful struggles in between. Since cracking into the second decade, the music has been … different. In the last six years we've been asking "what happened to real R&B?"
Recently, the more popular R&B acts are either leaning more toward pop or just oversexualized content. Yes, being sensual is a part of the fabric of rhythm and blues but there's little mystery behind the lyrics. Most of the music on the radio is in your face with "get you drunk, take you home, and lay you down" tunes.
But let's talk about the new wave. It's been a refreshing experience to hear a new crew of singers talking about love, life, pain and more in the last year.
Mind you, artists like D'Angelo, Musiq Soulchild, Mary J. Blige and others have been releasing music but haven't been in the spotlight. The old crew of singers has remained true to form but they aren't in demand. The younger crop has been steadily picking up steam to share the airwaves and streaming with established R&B acts.
If you're looking for more than sex and party records, then you will definitely enjoy the likes of the list below.
R&B's new school: Free 6LACK (6LACK), CTRL (SZA), American Teen (Khalid), Ready (Ella Mai), H.E.R. Vol. 1 & 2 (H.E.R.), Fin (Syd), Outer Limits (India Shawn), Freudian (Daniel Ceasar), Gumbo (PJ Morton) and The Two of Us (Chloe & Halle).
Of course, this isn't every great R&B project out but it illustrates the point that many of us are looking to address when asking about the current state of R&B. What we look for is music that will touch us; something that we can feel. These projects have been growing favorites across the internet because listeners can relate to the music and reliability is important.
Free 6LACK, one of the more notable projects on that list is a great example of that. When 6LACK seemingly dropped out of the sky with "Bless Me," "PRBLMS" and "Ex Calling," LVRN struck gold. Fans old and new instantly gravitated to the soothing sounds of an East Atlanta-native living with the peace of a lover ("Bless Me") and the stress of an ex ("PRBLMS" and "Ex Calling"). SZA's CTRL hit the streets with a similar impact with her 14 tracks that could easily be "the life and times of every millennial girl in her 20s."
Khalid's debut was great, H.E.R. is steadily budding and it's clear that their potential along with others in the group and those not named are on their way.
Truthfully, we all can relate to sexual desire and partying all night but rap has that covered. We need R&B acts to recreate a balance. The artists above cover teenage love, sensuality, self-exploration, coming-of-age tales and more.
Their hard work is paying off as well, as some of the aforementioned talents are now nominated for Grammys.
So the next time someone asks "what happened to R&B?" direct them to the new class of crooners. The music is definitely out there, it just may take a little effort to find it. There's always a diamond in the rough.