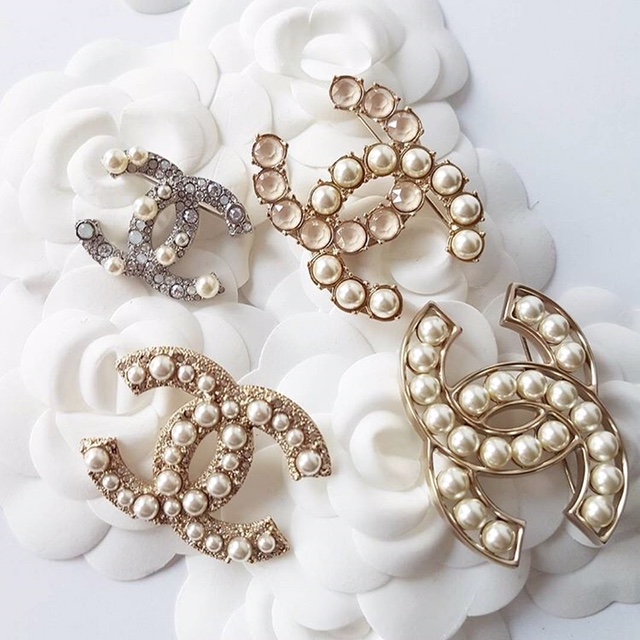 The words "new year" are synonymous with "new beginning." The fashion world is a revolving door of styles that come and go, recycled and discarded. Every year, there are styles that we wish to see less of. Here are seven fashion trends that should not make the new year countdown.
Chanel brooches
It is difficult to label Chanel a trend, as it is arguably one of the most iconic brands in fashion history. In 2017, we saw Chanel brooches leave the classy mainstays of blazers and crisp button downs to be worn on track suits, baseball caps, and work out gear. Let's hope this trend gets tossed out with the old.
Pajamas as daywear
"Pajamas as daywear made me feel like I was walking around in TLC's 'Creep' video," says Sakeya Donaldson of FLyGirlApproved. The oversized satin tops and bottoms all-year round, while coordinated, seemed to leave a bad taste in many mouths. Many designers brought the look out' however, that look should be reserved for the bedroom.
Crazy nail art
Just about everybody can appreciate nicely manicured and painted nails. But, over the top nail art somehow became a thing. In an effort to show individuality, ladies added ultra-decorative designs like studs and flowers. Did you see the nails with fidget spinners? Yeah, it was way too much.
Cold shoulders
Shoulders are one of the sexiest parts of a woman's body. They can be especially flattering when shown in evening wear and after 5 attire. However, this year, off-the-shoulder hoodies and denim jackets left fashionistas confused. "If you are covering up, be covered up," says Donaldson.
Retro sports wear
"The return of retro sports wear such as Champion, Fila, and Nautica was a bit over the top; especially when hit with a three-figure price tag," adds Donaldson. Retro brands have had their hay-day. These brands were popular in the '90s. Let's just let them #rip.
Overly beat faces
Perfect make-up had a great run. Instagram and YouTube MUAs have amassed tremendous followings teaching the latest in make-up trends. Perfect contouring and layering several shades of eye shadow is no longer appealing. Women everywhere, relax: natural-looking brows, slightly messy hair, and casual make-up are the way to go in the upcoming year.
Unicorn everything
Leave unicorns in 2017. Sure, women love being compared to anything free, whimsical, and magical. Oh, and not to mention pretty. We've had it with unicorn donuts, unicorn bagels, unicorn hair and unicorn accessories. Let's let the unicorn everything trend gracefully bow out.