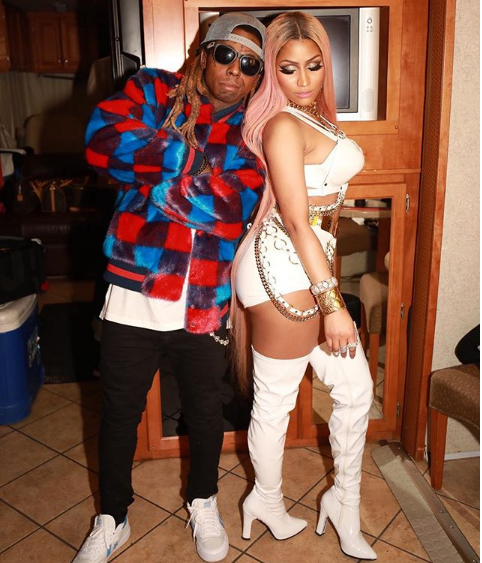 As 2017 charges to a close, Joe Budden and Charlamagne Tha God have made an official declaration of their lists of the coolest and the no-so-cool artists of the year. But it's what the opinionated pair said about Nicki Minaj that got Twitter in a tizzy. 
These two did not agree on several artists in the music industry and the kind of year they each had. But they agreed on Nicki Minaj. Both of them are convinced that her year was "f**king trash."
On their new show on Revolt, Budden said Nicki deserves to be on the trash list because he thinks that she has exhibited lots of trash this year, making sure to say that he is not referring to music.
Charlamagne declared the Cash Money/Young Money jewel is simply not as good as she used to be.
"She had Wayne and Drake on a record. That record didn't go. She had another record with Wayne; that record didn't go. She had a third record; I don't even know what went wrong with that," the star of "The Breakfast Club" morning show said. Her year is glaringly bad when put in comparison to, obviously, Cardi B and other female artists. 
Budden added he knows Nicki was watching the segment because he is convinced that she always watches to see what's said about her. 
Because of their harsh, blunt assessment of Nicki Minaj's year, Budden believes she'll think that the two of them have something personal against her because she is a sensitive lady.
He said that they don't have anything against Nicki; however, Budden said he doesn't think that it's right for her to post her 'accolades' on her social media accounts every single day of the year.
Budden concluded by saying the fact that Nicki Minaj boasts over 90M followers on Instagram is an even greater indictment of her subpar year. If she has that kind of popular culture cache yet merely managed to put out three busted records, then that says something about where she is at music-wise.
"I don't give a f**k about your accolades," Budden barked. "This is how you know you're trash. We in the year of women and you trash."
Ouch!