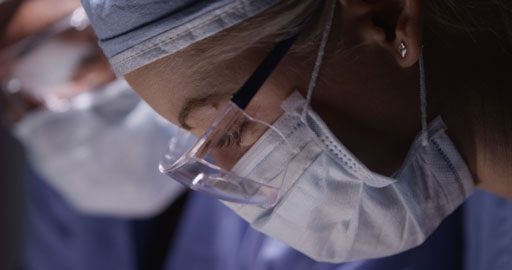 In the cities of Detroi, and Chicago, if you were poor and unable to afford a funeral for a loved one who recently died, an option may have been offered to you. That option was to donate the body of your loved one to medical research and a cremation would later be arranged. For people who took such an action, they had little knowledge that research could mean US military experiments as well as cutting up the body to be sold in pieces to medical schools and labs for as much as $6K for a whole healthy corpse. Once thought to be a conspiracy theory by late comedian and activist Dick Gregory has been proven to be true, according to federal authorities and a report by Reuters.
Back in 2016, a national black market body parts ring was exposed in Michigan. Arthur Rathburn and his wife operated International Biological Inc., a Detroit area company known as IBI, and pleaded guilty to charges of selling and renting human remains that were infected with HIV, hepatitis and other diseases to unsuspecting medical and dental customers for research and training. In January 2016, an indictment report was issued that revealed the Rathburns shipped eight un-embalmed human heads in trash bags and camping coolers aboard a Delta Cargo flight. One of the heads was that of a person Arthur Rathburn knew died of an infectious disease. The investigation later spread to Michigan, Illinois, and Arizona and included other companies.
One such company that later went out of business was Biological Resource Center located in Chicago. According to Reuters, internal memos, pictures and videos showed a grisly operation that sold everything from organs to fingernails. The company was raided by the FBI three years ago as part of the federal probe into suspected fraud against donors and customers. At this time, no one has been charged and executives have not issued a statement to media. When the FBI raided the company, they seized 40 freezers with 10 tons of bodies and parts. The plan was to ship the parts to funeral homes for cremation after DNA samples were taken. However, it was taking so long to process that the parts were beginning to thaw and for the past three years authorities had to use freezers at a military base to store the remains. The human body parts reportedly had a value of $1M and a confidential agreement was made for the final disposition of the human remains.