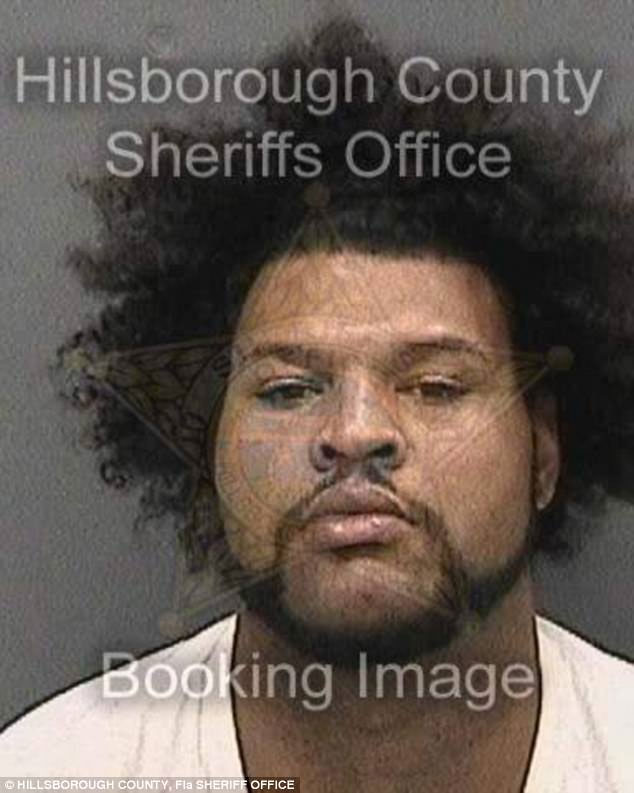 This past Saturday, Brice Russell, 7, snuck out of bed to eat a cookie, that decision cost him his life at the hands of his stepfather. Police are saying that Jack Junior Montgomery, 31, beat his stepson and made his terrified brothers join in the assault that night that led to the boy's death. The mother of the children had left the boys in the care of their stepfather while she worked a double shift.
Residents at the Master's Inn in Seffner, Florida reported hearing loud noises and the sound of a man telling someone to "beat that kid" according to police. Hillsborough County Sherriff's deputies responded to the disturbance and Montgomery opened the door, He told the deputies that the sound was him playing his music too loud and opened the door enough to let the officers see that his children were asleep. The deputies did not enter the room and cleared the call.
Ten hours later the police received a 911 call from Montgomery, stating his stepson would not wake up. First responders found Brice, cold to the touch with signs of rigor mortis. Police then talked to Brice's brothers who told police they woke up to the sound of Brice screaming as he was being beaten by his stepfather. During the beating Montgomery forced the boys to kick and punch their brother or he would beat them also. At one point Montgomery picked up Brice and threw him across the room causing the boy's head to hit the corner of a table. According to the medical examiner, the injury was so severe, that Brice died immediately or within minutes of the impact.
The boys stated that Montgomery panicked when Brice fell still and threw cold water on his face in an attempt to revive the child. He then ordered the children back into bed and placed their dead brother alongside them.
Montgomery is now in jail charged with aggravated child abuse and felony first-degree murder. His bond has been set at $870K.